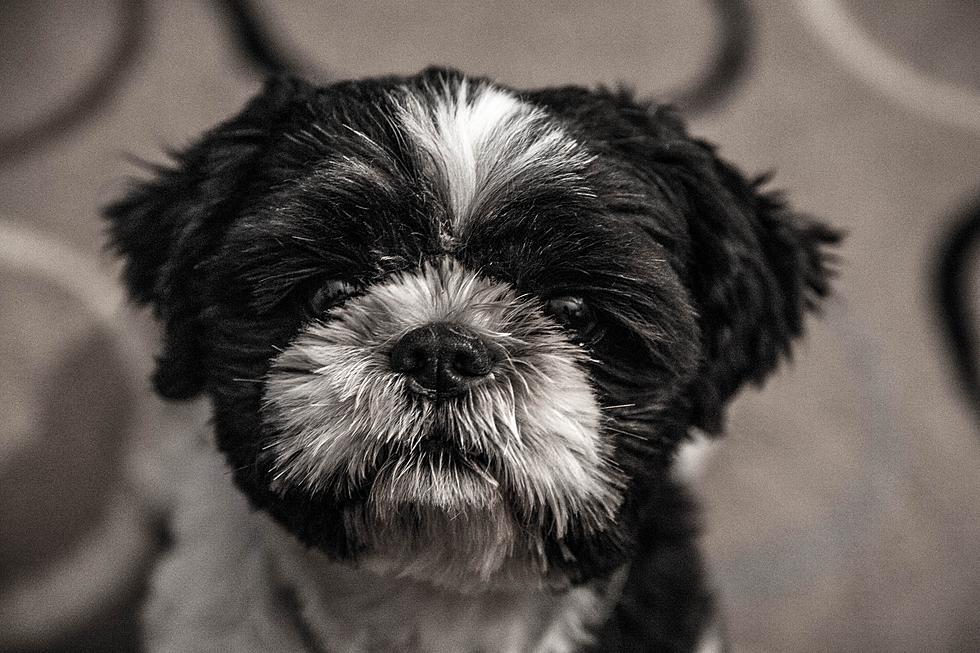 *The dog in the photo above is not the dog referenced in the story.
It's not a pleasant subject to report, but unfortunately, it happens all too often-animal abuse. Here we have yet another case of repeated, violent animal abuse. Thankfully, the abuser is in custody.
According to KCRG, 38-year-old Terry Lockamy was arrested in Cedar Rapids Wednesday for abusing his ex-girlfriend's dog. Police told KCRG that Lockamy violently abused the dog on multiple occasions.
The dog, named Charly, is a 5-year-old Shih Tzu that weighs 10 pounds. On June 24, Charly's owner noticed her dog was "unable to walk, appeared disorientated, and was not completely alert" and took the Shih Tzu to the veterinarian. The dog was treated and able to be picked up the next day.
After reviewing her home video cameras to see what happened, Charly's owner found some disturbing footage. The report states that the footage revealed at least three separate incidents of Lockamy abusing Charly. Those incidents involved "throwing and kicking the dog, as well as other occasions in which he hit the dog with cardboard and slammed a baby gate on the dog." Disgusting.
Cedar Rapids police seemed to have found the footage just as disturbing. Lockamy was arrested for three counts of Animal Abuse and Animal Neglect, as he "failed to seek medical attention for the dog after seeing it go catatonic and unresponsive."
These cases continue to get my blood boiling. Just this year alone we've seen many animal abuse cases, including a 9-week-old puppy that suffered fractures. Luckily, the abuser was arrested and the pup is doing fine. The stories don't always turn out well for the animals though. In April, another man was arrested after his dog starved to death in a crate in his garage.
HOW can someone mistreat an animal? I will never understand. I'm glad to see these animal abusers behind bars, but is that really enough?
LOOK: Here Are 30 Foods That Are Poisonous to Dogs
To prepare yourself for a potential incident, always keep your vet's phone number handy, along with an after-hours clinic you can call in an emergency. The ASPCA Animal Poison Control Center also has a hotline you can call at (888) 426-4435 for advice.
Even with all of these resources, however, the best cure for food poisoning is preventing it in the first place. To give you an idea of what human foods can be dangerous, Stacker has put together a slideshow of 30 common foods to avoid. Take a look to see if there are any that surprise you.
KEEP READING: Here are 6 foods from your cookout that could harm your dog