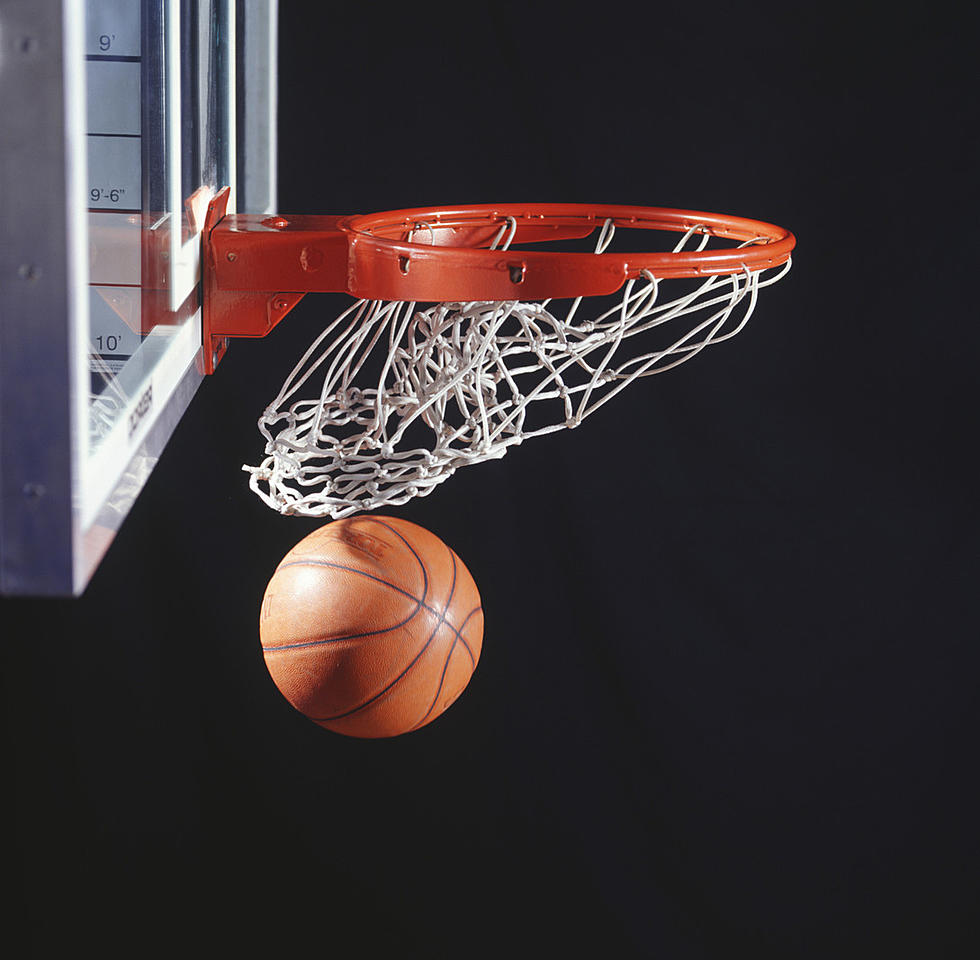 Iowa City High Alleges Ref Made Racist Statement Towards Coach
Ryan McVay
A boy's basketball game on Monday night had an ugly ending, with an on-court altercation and allegations of racially charged comments coming from one of the referees.
The high school game between Fairfield and Iowa City High on Monday night in Fairfield was contentious, to say the least. At one point during the second half of the contest, City High coach Brennan Swayzer was ejected from the game after the alleged comment from a ref, according to the Gazette. City High Principal John Bacon and Iowa City Schools Superintendent Matt Denger sent an email to staff, students, and families at the school Tuesday. It was also shared with the Gazette.
We want to share details about an unfortunate incident that occurred at last night's boys' basketball game in Fairfield. During the game, an official directed a racially-charged comment toward our coach. The Iowa City Community School District never condones racism. We stand by our students and staff of color. We are also addressing an incident of physical aggression and helping our students learn better ways to handle a volatile situation.
The Gazette reports that the email went on to describe how after the on-court incident, the two teams were removed from the court and escorted to their locker rooms. City High decided to forfeit the game. The Gazette reports that they received a police escort to their bus and out of town. The on-court incident in question happened when a foul was called on a City High player. That player then shoved a Fairfield player to the ground, and shoved him again once he was down.
The Iowa City Athletic Officials Association issued a statement last night saying that the unidentified members of the officiating crew are denying City High's allegations, according to the Gazette. The statement reads that "it's completely out of character for all of them, and they are shocked and hurt by the accusation."
Meanwhile, the Gazette reports that City High coach Swayzer was not with the team last night as they played at Linn-Mar. Neither was the City High player involved in the on-court incident. Linn-Mar beat City High 73-58.
The ABCs of Iowa
I know Iowa may not be the most popular state to visit, but we still have plenty to offer! Using countless article, websites, lists, and maps, we put together a list of some of Iowa's best and biggest events, venues, and attractions using every letter of the alphabet (which wasn't easy)! Unfortunately, we couldn't include EVERY awesome place in the state (there aren't enough letters!), but here are our Iowa ABCs:
A Look Back at Lindale Plaza in Cedar Rapids
Lindale Plaza opened on Cedar Rapids' northeast side in 1960. Two decades later the plaza area was enclosed, resulting in Lindale Mall.