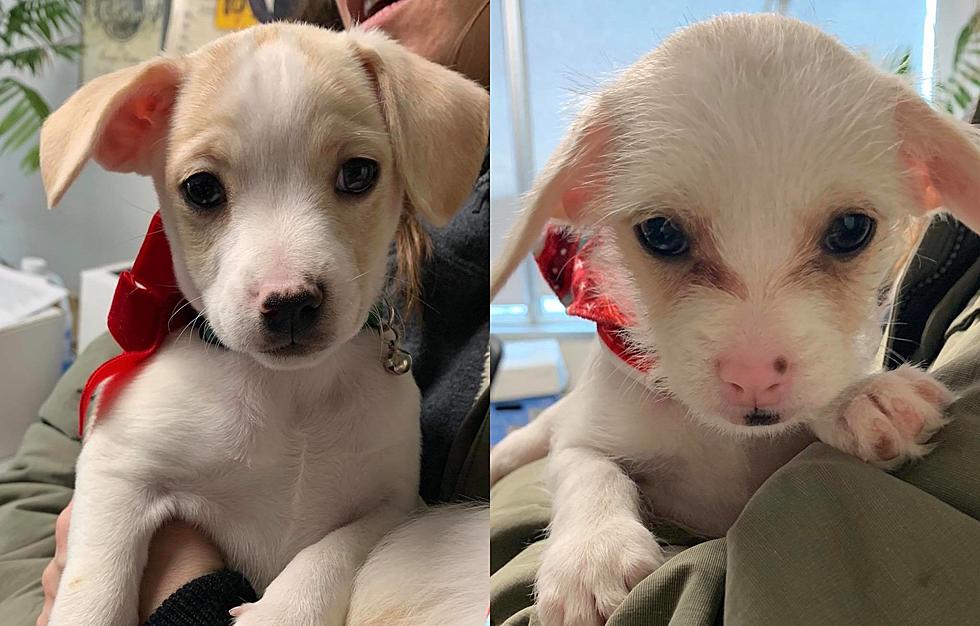 Two Adoptable Puppies Stopped by the KHAK Studio This Week!
Courtlin
Get ready for DOUBLE the adorable!
Amanda from Last Hope Animal Rescue in Cedar Rapids had her hands full this week when she brought in not one, but TWO adoptable puppies from their shelter. The two little nuggets are part of a litter of seven puppies that will soon be ready to find fur-ever homes. Actually, there are currently two different litters of puppies at Last Hope right now, but we'll save the others for another week!
The two pups featured in the photo above were brought in with their mother, who employees named Pamela. They named the rest of the litter after other Baywatch characters! The one on the left is Hobie and the one on the right (that looks like Baby Yoda) is Neely. The whole family is believed to be terrier mixes and will be available for adoption in just a few weeks. My guess is that they're going to go quick, since some of them are already spoken for! You should've seen the attention these two received here at the radio station...
If you're interested in meeting and adopting any of the puppies at Last Hope Animal Rescue in Cedar Rapids, you can get more information HERE.
*Furry Friday is brought to you by Theisen's Home, Farm, Auto.