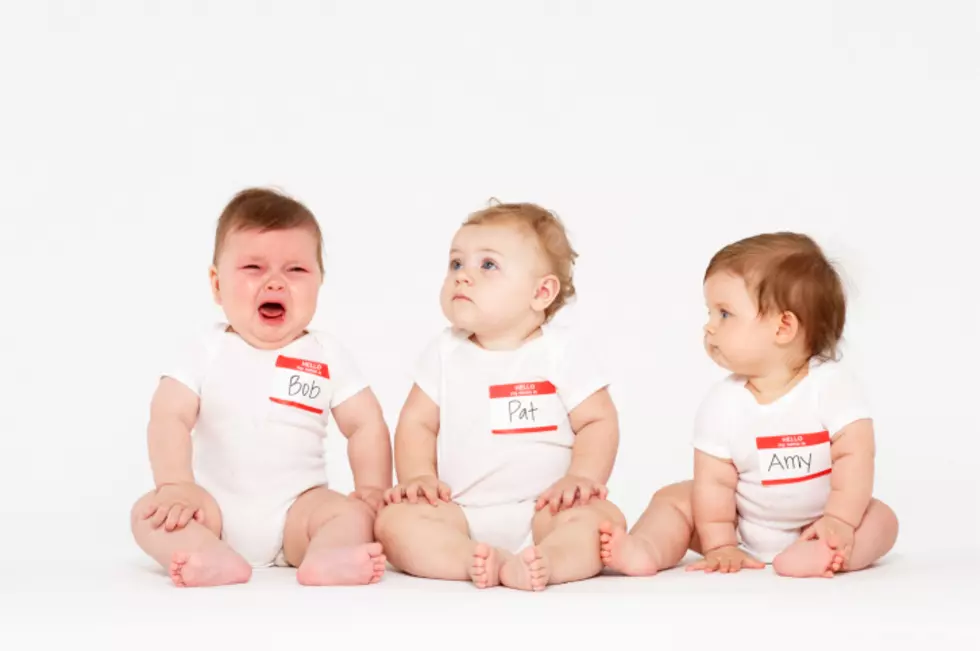 Top Baby Names of 2019 Revealed & Predictions for 2020
Getty Images
Do you have a little one on the way? Need some name ideas? Well, whether you answered yes to both of those questions or are just curious, we've got the list of the top baby names.
Motherly pulled some information from the Social Security Administration to find the top baby names by state in 2019. The following are names you've probably heard a lot of this year.
Iowa's Top Baby Names for 2019
Boys: Oliver, Liam, Henry, William, Owen
Girls: Harper, Evelyn, Emma, Charlotte, Olivia
There are some pretty cute names on that list. Names like Liam, Emma, and Olivia seem to stand the test of time as they were on the list back in 2017.  We'll see if they stay on top in 2020. Nameberry is an expert resource on baby names, according to Today, and they've predicted "2020's top baby names by calculating which names saw the biggest increases in interest from their readers so far this year compared with last year." Going into 2020, it looks like we'll be seeing a lot of babies with these names:
Adah
Reese
Mika
Paisley
Amina
Teagan
Nova
Aura
Pearl
Billie
Austin
Alva
Acacius
Tate
Diego
Easton
Lucius
Cash
Ash
Luca
What do you think of how baby names are evolving? Which are your favorites? Let us know in the comments.