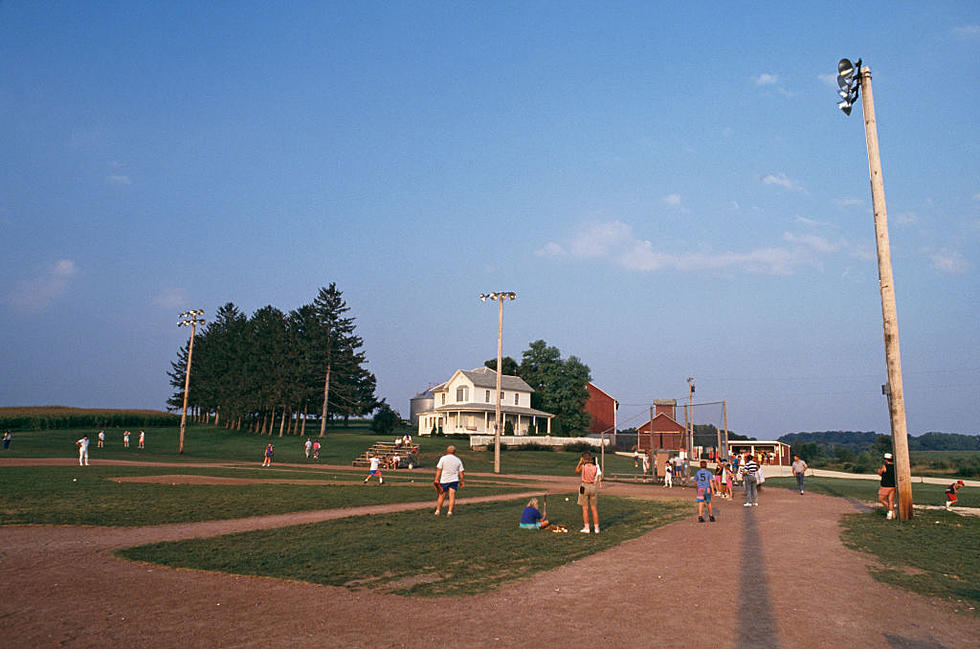 Iowa Has One of the 15 Best Small Towns to Visit in the US
Getty Images
"Is this Heaven?"
"No, it's Iowa."
According to a new article from Smithsonian Magazine, Iowa is home to one of the 15 best small towns across the country to visit in 2021. If the quote above didn't give it away, that small town is Dyersville.
Before we get into the charm of Dyersville, we should probably learn about why Smithsonian Magazine came up with this list in the first place. It all has to do with the COVID-19 pandemic. After a year of quarantine and isolation, many people have discovered the joys, affordability, and slower pace of small town life. The article says that all 15 of their picks are "prime examples of perseverance and preservation, and reminders of all that we love about small towns in the first place."
With a population of 4,130 people, Dyersville is most well-known as the home of the iconic Field of Dreams. The article reads:
"Here, you can run the bases, tour the Lansing Family Farm House (which served as the Kinsella family home in the film, and is also available for overnight rentals), and shop for movie-themed bobbleheads and activewear at the Baseballism store."
But, the town is more than just a haven for baseball fans. Smithsonian Magazine notes that it's also home to the Basilica of St. Francis Xavier, the Plaza Antique Mall, Textile Brewery, the Heritage Trail, and several museums, including the National Farm Toy Museum. You can check out more information about all of these notable places in the article HERE.
By the way, Dyersville isn't the only Midwest town to make the list! Ely, Minnesota; Council Grove, Kansas; and Charlevoix, Michigan are also featured as some of the best small towns in America.
Do you have a favorite small town to visit here in Iowa? Let us know in the comments!
The 100 Best Places to Live in the Midwest
LOOK: Here is the richest town in each state
Just saying the names of these towns immediately conjures up images of grand mansions, luxury cars, and ritzy restaurants. Read on to see which town in your home state took the title of the richest location and which place had the highest median income in the country. Who knows—your hometown might even be on this list.