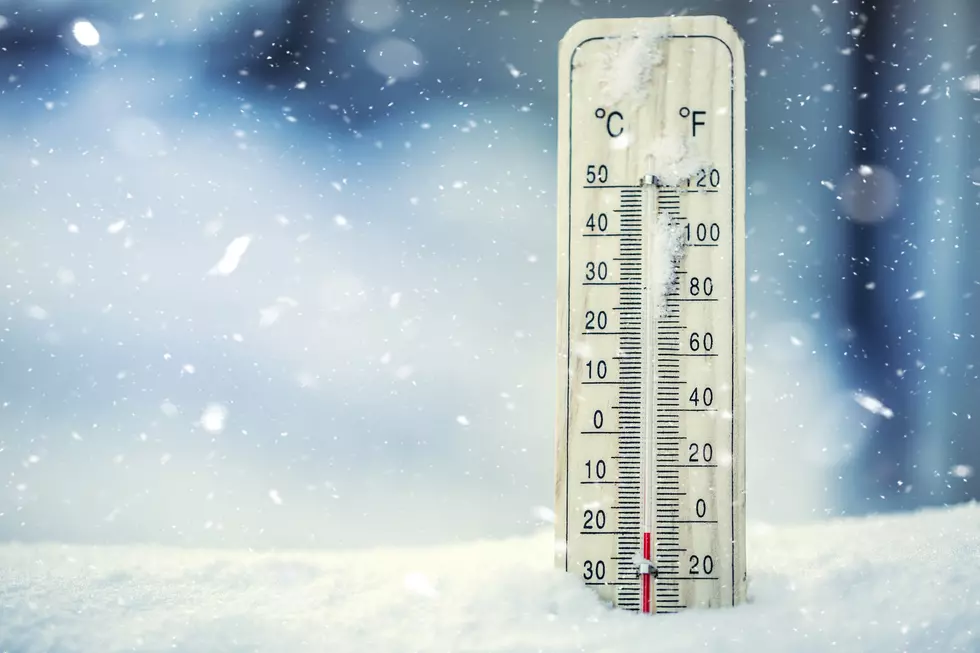 When Will Iowa's Bitterly Cold Temperatures End?
MarianVejcik
Well, we made it through the first two days of the extreme cold. Saturday, we struggled to 10 degrees. Sunday, we could only manage 5 below. It's no wonder after Sunday's overnight low was 21 below zero. By the way, according to CBS 2 meteorologist Rebecca Kopelman, that's Cedar Rapids' coldest temperature since we set the record for the city's coldest temp ever on the morning of January 31, 2019, at 30 below zero. You can see pictures from that awful morning HERE.
And then, there's all that snow. I can't believe there are only 14 inches on the ground. I don't like our pace. See below.
I need a light at the end of the cold weather tunnel. When will we see 20 degrees again?! This should give you the hint it's going to be a bit.
Enter your number to get our free mobile app
The news for this week is certainly no good... unless you're a Polar Bear. See below.
A week ago today, I told you the Weather Channel was predicting six days of high temperatures no more than 12 degrees in Cedar Rapids, beginning on Friday, February 5. Friday's high was 10. You already know about Saturday and Sunday's temperatures.
So what is the Weather Channel saying today? Their forecast says the first day above 12 degrees in Cedar Rapids will be Wednesday, February 17. The first day above 20 degrees is forecast to be next Friday, February 19, when it could be in the mid-20's. I never thought that the mid-20s would seem like a heatwave, but...
KCRG meteorologist Corey Thompson reported Saturday morning during a television weathercast that the longest stretch of high temperatures below 10 degrees in Cedar Rapids came January 1 through January 13, 1912.. Here's hoping we don't come close to eclipsing that.
Meteorologist Terry Swails also doesn't have great news for us for the months ahead. Below is what NOAA forecasts for next week, followed by the Climate Forecast System outlook for the remainder of this month, as well as March, April, and May.
Patience is a virtue. It appears we're going to need to remember that.
February through May 2021 Temperature Outlook