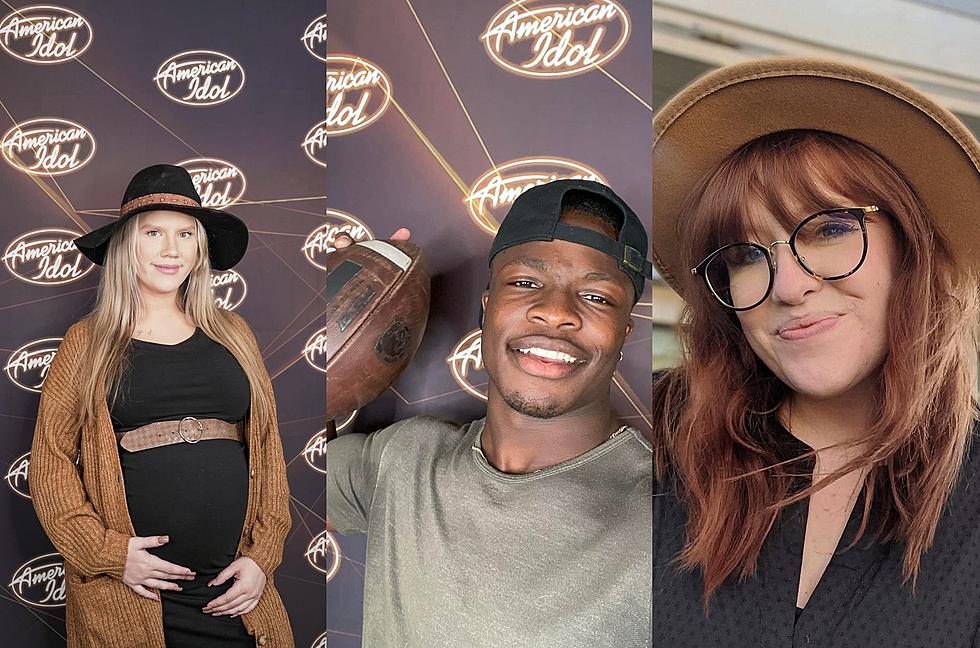 What Iowa's American Idols Are Up To Since Leaving the Show [PHOTOS/VIDEO]
Haley Myles, Jordan Myles, Sam Moss
It was a fun run for three different Iowans on ABC's 'American Idol'. All three were given the golden ticket to Hollywood, two fell in love with one another, one has become a mother, and one is expecting a child next month. It truly has been a life-changing experience for these three and you haven't seen the last of them.
Let's begin with Cedar Rapids' own Haley Myles (Haley Slaton at the time of the taping for 'American Idol').
Haley got eliminated during the duets round of Hollywood Week when she and Sam Moss of Winterset, Iowa sang together. That episode aired Sunday night, April 3. This Sunday, April 10, Haley will be singing the National Anthem at Hawkeye Downs prior to the 250-lap Enduro race. The racing starts at noon, so be sure to arrive prior to that to hear Haley sing.
Staying in Cedar Rapids, Haley met her husband at her Austin, Texas audition. Jordan Myles helped his Louisiana high school win a state championship in powerlifting. After high school, he went to Louisiana Tech to play football.
Jordan got a golden ticket for Hollywood but, unfortunately, we never got to see him on the show. Earlier this week, he shared this post.
I've got a sneaking suspicion that Haley and Jordan could turn into TikTok stars...
Winterset, Iowa's Sam Moss was eliminated Monday night, April 4 after making it past the duet round and into the second night of Hollywood Week on 'American Idol'.
Shortly after the news was revealed on the show, Sam said thank you to all of her supporters.

Just minutes later, Sam's dad shared the loving post below, which appears to give us the name (Carlin) of Sam's daughter, due in May. Sam shared the news of her pregnancy with us during an interview last month.
One of my favorite moments on the show this spring was this interaction between show judge Katy Perry, Sam, and Haley:
Congratulations to all of you for making Iowa proud and for everything going on in your personal lives, as well. We anxiously look forward to what awaits you all in the future. And we'll again be there to cheer you on.
See American Idol Contestants Then and Now