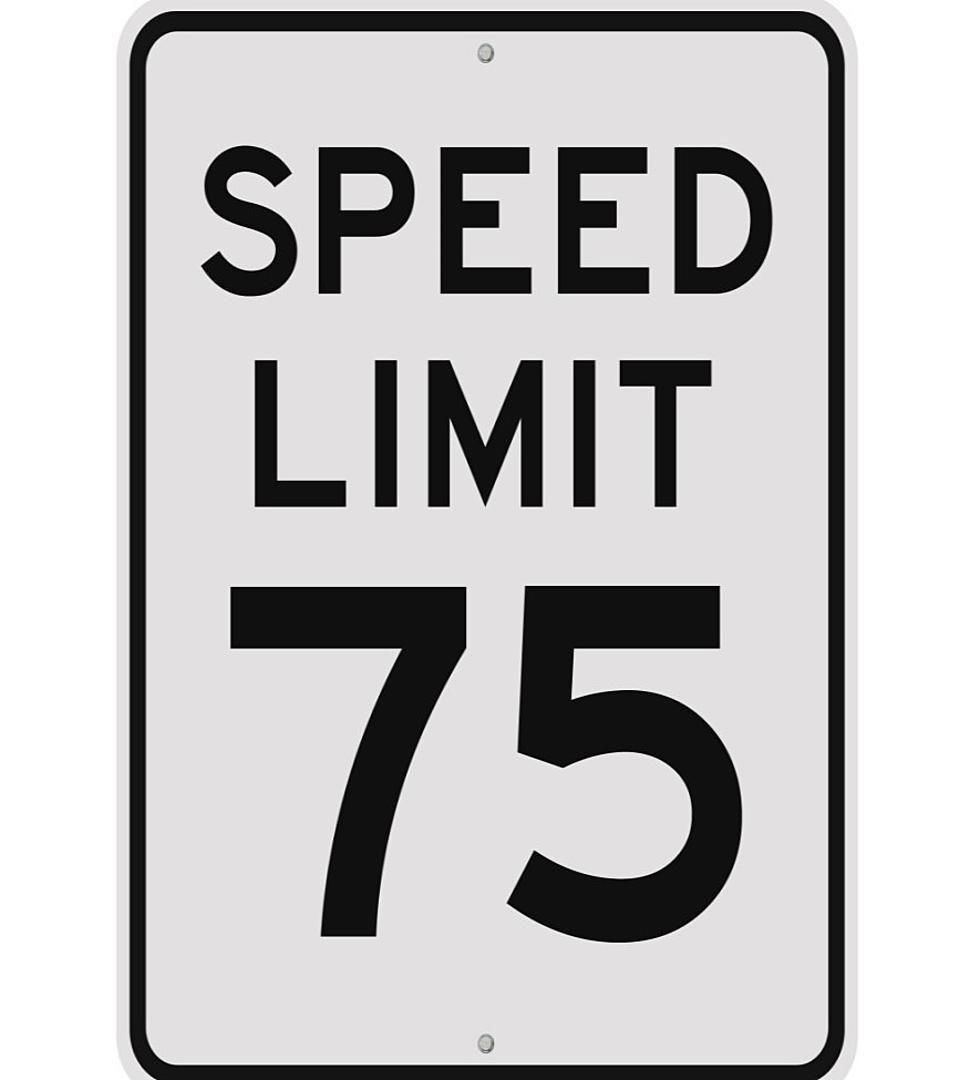 Hey Iowa Come On, it's Raise our Freeway Speed Limits [OPINION]
amanalang
We need to discuss speed limits in the state of Iowa. I think one needs to be updated. Before we get there, let's explore the current speed limit structure in Iowa: in the state, a majority of highways have a 55 mph speed limit. Rural interstate highways, such as I-380, carry a 70 mph speed limit. Urban Interstates range from 55 to 65 mph, and some smaller, one-lane highways tend to land at 60 mph. That's a lot of numbers, right? I only want to focus on one: the 70 mph limit on rural interstate highways, like the aforementioned Interstate 380.
Most speed limits in Iowa are golden, but not all
Rural, tight one-lane country roads are fine where they're at in my opinion. With farm equipment dotting the landscape, it makes no sense to send people flying through. So, focusing on I-380 as it's the most well-known and used in the area. (We all know the term I-380 Corridor, or simply 'The Corridor'). I, personally, dislike the 70-speed cap. Why is the speed limit 70? Why isn't it higher?
The push to raise the speed limit
Here's why I feel 70 is too slow. As someone who uses the stretch between Waterloo and Cedar Rapids about 4-5 times a week, I routinely see drivers going well over 70. I often set my cruise at 77, and I'll still see even semi's fly by me. I get it, it's summer and it would be easy to go over 80 if the roads were empty. But realistically, I think 75 is the sweet spot.
At 75, drivers who want to stick to the speed limit, or somewhere near it, can hang out in the right lane. In the left lane, you can go the usual 7 or more over the posted limit. With this boost in speeds, I feel should come stronger enforcement. I always see the Iowa DOT signs informing drivers of the number of deaths on our roads. Interestingly, yesterday when I went to work it was 123 when I left it was 125. Yikes. Anyways, doing research, most fatalities this year have been due to impaired or distracted driving. Yes, speed kills, but it's not going to if the drivers pay attention - and drive sober.
If you think my reasoning for wanting a higher speed limit is simply, 'everyone including me speeds, we should be allowed to.' It's really not. I'm in favor of raising the speed limit and actually enforcing it. Put more State Patrol on the roads, and then crack down on folks going 85+. But let those who are safely going in the ballpark of 10 overdo their thing.
Sadly, it's not happening any time soon
The highest speed limit in the country is 85 mph, which is a freeway just outside of Austin, Texas. That won't be a reality in Iowa likely ever. But, either will 75. The Gazette reported on an effort to raise the speed limit to 75 hit the breaks last year. Law enforcement chimed in saying it would only cause people to go faster which is dangerous etc. Once again, the best way to curb that: enforce the speed limit. Nice way for the state to make some cash, too.
See the Must-Drive Roads in Every State
LOOK: Here are the 25 best places to live in Iowa
Stacker
compiled a list of the best places to live in Iowa using data from
Niche
. Niche ranks places to live based on a variety of factors including cost of living, schools, health care, recreation, and weather. Cities, suburbs, and towns were included. Listings and images are from
realtor.com
.
On the list, there's a robust mix of offerings from great schools and nightlife to high walkability and public parks. Some areas have enjoyed rapid growth thanks to new businesses moving to the area, while others offer glimpses into area history with well-preserved architecture and museums. Keep reading to see if your hometown made the list.