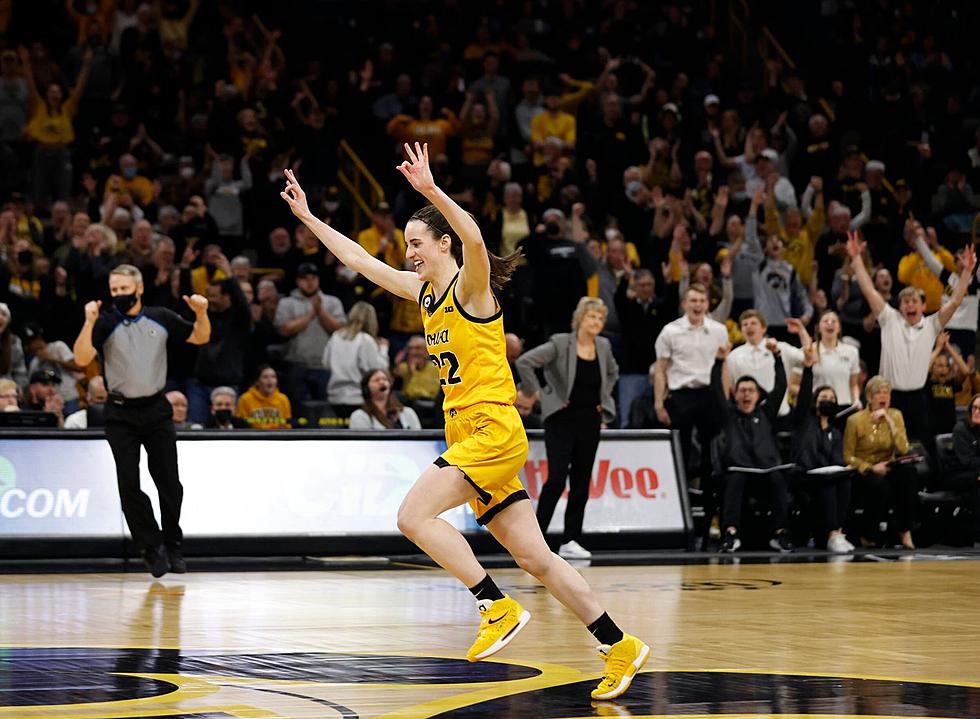 Caitlin Clark Becomes 4th Iowa Big Ten Player of Year in Last 5 Seasons
Brian Ray, Hawkeyesports.com
The University of Iowa's domination of the Big Ten Women's Basketball Player of the Year continued Tuesday with Caitlin Clark taking home the award for the first time.
Clark, a sophomore from West Des Moines, averaged 27.5 points per game during the regular season to go along with 8.3 assists and 7.9 rebounds per contest. According to the University of Iowa Sports Information Department, in addition to leading the nation in both scoring and assists, Clark also is tops in the nation in total assists (225), points (743), and triple-doubles (5). Oh, and she also reached 1,500 career points faster than any other men's or women's Division I player in the last two decades. She currently has 1,542 career points.
Last month, Clark had back-to-back 30-point triple-doubles (double figures in both assists and rebounds, as well). In the last 22 years, these are the only players that have done that in the NBA, WNBA, or Division I men's and women's basketball: Giannis Antetokounmpo, Kobe Bryant, Luka Doncic, James Hardin, LeBron James, and Russell Westbrook.
Can we just name her Women's College Basketball Player of the Year now?
Here are the other six Iowa Hawkeye women that have won Big Ten Player of the Year:
2019-20: Kathleen Doyle
2018-19: Megan Gustafson
2017-18: Megan Gustafson
1997-98: Tangela Smith
1992-93: Toni Foster
1989-90: Franthea Price
1987-88: Michelle Edwards
Clark and Iowa center Monika Czinano were both named first-team All-Big Ten. Czinano has averaged 20.7 points and 6.1 rebounds this season. She has announced she'll return for the 2022-23 season:
McKenna Warnock was named to the All-Big Ten second team. She's averaged 12.4 points and 6.9 rebounds thus far this season:
Kate Martin was named the Sportsmanship Award honoree for Iowa. Martin has averaged 6.8 points, 4.7 rebounds, and 3.2 assists during the regular season.
After defeating Michigan Sunday to claim a share of the Big Ten regular-season title, Iowa will play the winner of Minnesota/Northwestern in the quarterfinal round of the Big Ten Tournament Friday afternoon. The game will tip-off at approximately 5:30 p.m. Iowa time. It will be televised by Big Ten Network.
LOOK: Biggest underdog victories in March Madness
Every spring, legions of sports fans turn their attention to college basketball when
March Madness
takes the national spotlight. Using aggregated Associated Press data, BestOdds has come up with 10 of the biggest—and most unlikely—underdog wins in March Madness history.
30 famous people you might not know were college athletes
Stacker
dug deep to find 30 celebrities who were previously college athletes. There are musicians, politicians, actors, writers, and reality TV stars. For some, an athletic career was a real, promising possibility that ultimately faded away due to injury or an alternate calling. Others scrapped their way onto a team and simply played for fun and the love of the sport. Read on to find out if your favorite actor, singer, or politician once sported a university jersey.