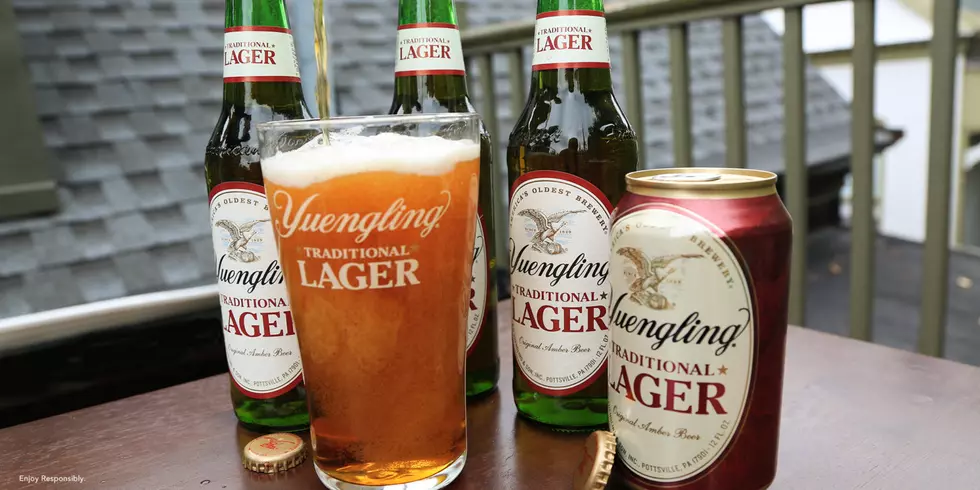 Yuengling Partners with Molson-Coors to Bring Yuengling Nationwide
Yuengling
For us Midwesterners, there's two things you have to bring home for friends when you go on a trip: If you go north, that's Spotted Cow. If you go south (or east), it's Yuengling. Now, you won't have to wait for a friend to go on a run to have the most perfect beer in America.
The country's oldest brewery announced in an Instagram video that they're partnering with Molson-Coors in Colorado to bring the beer nationwide.
Jen and Wendy Yuengling, the 6th generation owners of the family business explained the partnership in the video.
"Yuengling's iconic beers are beloved by those who live in a state fortunate enough to have their brands and desired by those who are visiting. And just as was the case with a certain brand out of Golden, Colo., more than a few people have smuggled Yuengling across state lines in the trunk of their car. But soon, millions of fans won't have to resort to such tactics. Our new partnership is a huge growth opportunity for Yuengling.

 

It's a huge growth opportunity for Molson Coors. And at the end of the day, we're going to make a whole lot of Yuengling fans out west really happy."
Enter your number to get our free mobile app
Beer Gifts Ever