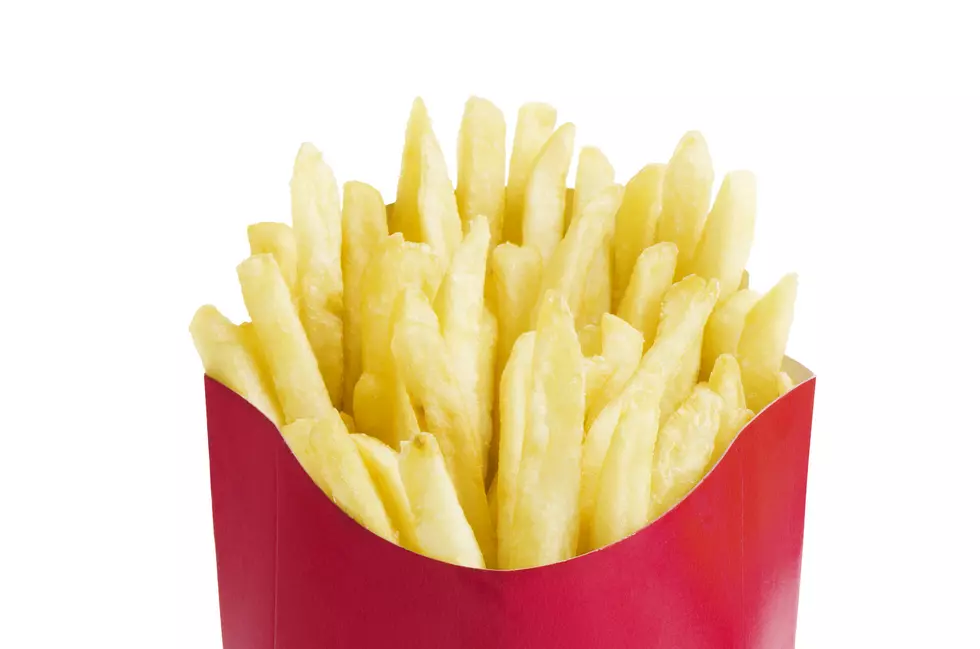 Which Fast Food Place Has the Best French Fries? [POLL]
ThinkStock
Get ready for some fresh hot French fries - July 13th is also known as National French Fry Day!
When it comes to French fries, I tend not to discriminate. Waffle fries, steak fries, curly fries, crinkle fries, shoestring fries, fries dipped in ranch, or fries smothered in cheese; I love pretty much all the types. Unless we're talking about sweet potato fries. Then I'm going to have to pass. According to a survey of 1,000 Americans from National Today, regular fries are the most popular type of fry, followed by curly and steak cut.
There are some locally owned restaurants that have delicious fry variations. I'm a big fan of the shoestring fries from Gianna's Italian Beef, the beer cheese fries from the Quarter Barrel Arcade & Brewery, the parmesan fries from Zeppelin's, the crinkle fries from Runt's Munchies, and of course, the loaded cheese fries from Rock Bar:
Now that you're hungry, let's talk about fast food fries! That same survey from National Day revealed that these are the best fast food French fries:
McDonald's
Chick-fil-A
Five Guys
Wendy's
Arby's
I think Arby's deserves the 2nd place spot because their curly fries are MAGNIFICENT, but that's just me. You can't argue with McDonald's in 1st place, though!
Now it's your turn to tell us what your favorite is! Vote in the poll below: