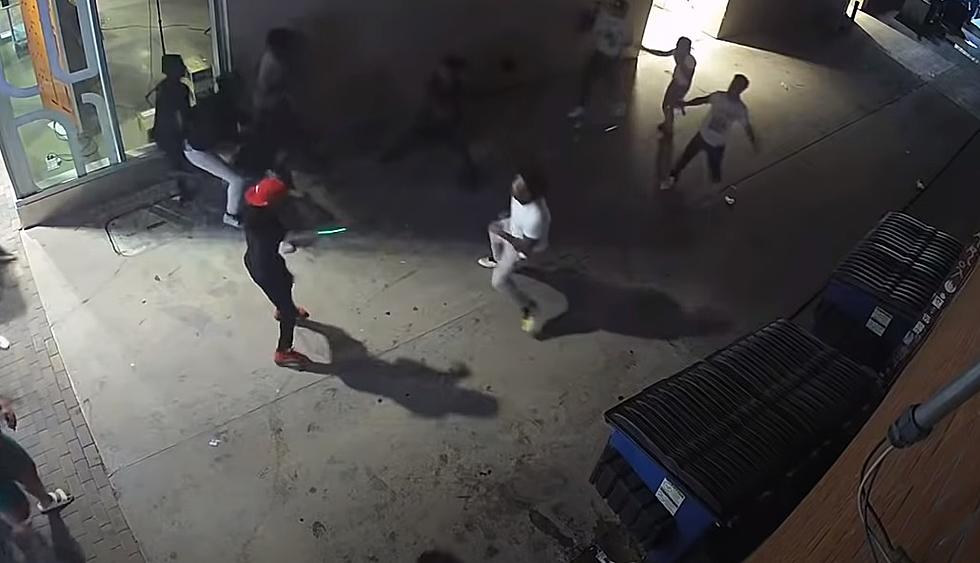 [UPDATE] Cedar Rapids Man Identified As Iowa City Shooter [VIDEO]
City Channel 4 - Iowa City
[UPDATE] The Iowa City Police Department has identified the man they say shot into a crowd early Sunday morning, July 25, in the alley near the Fieldhouse in Iowa City.
Iowa City Police say he is 19-year-old Andre Roberts, Jr. of Cedar Rapids. He has been charged with Attempted Murder, Person Ineligible to Carry Dangerous Weapons, Intimidation with a Dangerous Weapon, and Use of a Dangerous Weapon in the Commission of a Crime.
[ORIGINAL STORY] A pair of weekend shootings in Iowa City left three people injured. Iowa City Police have released a video of one of the incidents.
The Iowa City Police Department (ICPD) says the first shooting happened just after 9:15 pm Saturday night, July 24, in the 2600 block of Muscatine Avenue. Officers were sent to the scene after the ICPD received numerous reports of shots fired.
Officers with the Iowa City Police Department were able to determine there had been a fight and at least two people fired shots. A man was hit in the leg and sustained a non-life-threatening injury.
23-year-old Ka'Leck Bolden of Iowa City was charged with Possession of a Firearm by a Felon. The investigation into the shooting continues.
Just under four hours later, at around 1:10 a.m. Sunday morning, another report of shots fired was called in from the Ped Mall in the downtown area.
A media release from the Iowa City Police Department reports there had been a fight in the alley near the Fieldhouse bar. As the video below shows, one person fired multiple shots into a crowd of people. Two people were injured. They were a 17-year-old male and a 24-year-old female. Both injuries were considered non-life-threatening.
Thus far, no arrests have been made involving the incident from early Sunday morning outside the Fieldhouse.
Iowa City Police are asking for help identifying the people involved in both incidents, including the Ped Mall shooting in the video above. They're also asking anyone with security camera footage in the two areas to review it and reach out to Iowa City Police if there's anything that might be useful in either case.
Anyone with information in either incident is asked to call the Iowa City Police Department at (319) 356-5275. Tips can also be provided to Crime Stoppers HERE or by phone at 319-358-TIPS (8477). A reward of up to $1,000 is available for information that leads to an arrest. The Muscatine Avenue shooting is case number 2021005232. The Pedestrian Mall shooting is case number 2021005233.
Police say they do not believe the Saturday evening and Sunday morning shootings are related but don't know at this time if they're tied to other shootings that have happened recently in Iowa City.
LOOK: What major laws were passed the year you were born?
Data for this list was acquired from trusted online sources and news outlets. Read on to discover what major law was passed the year you were born and learn its name, the vote count (where relevant), and its impact and significance.
KEEP READING: Scroll to see what the big headlines were the year you were born