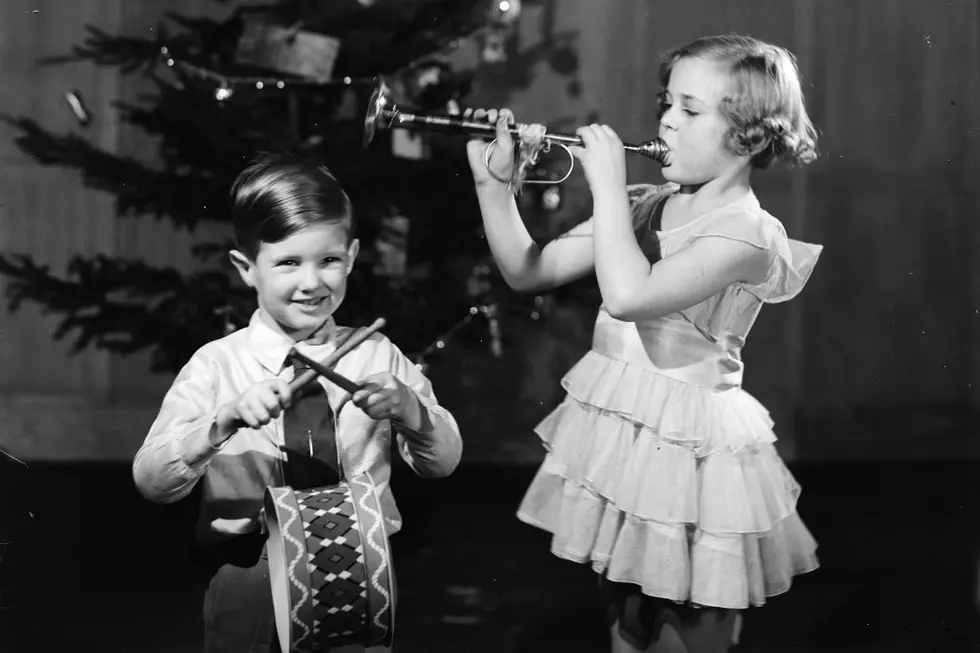 The Top 5 Weirdest Christmas Songs
Fox Photos/Getty Images
Christmas music is in the air, and it's everywhere.
From Bing Crosby to Johnny Mathis, Brenda to Lee to Band-Aid to Natasha Bedingfield, just about everyone who ever played music has done a Christmas song or album.
Some of them are sweet, some of them are sacred. Some are fun and others are just downright WEIRD.
That's where this new survey comes in, of the Top 5 "weirdest" Christmas songs ever recorded.
#5: "Merry Christmas, I Don't Want to Fight Tonight" by the Ramones
I happen to LOVE this song despite its unjolly theme of families arguing at Christmas.
#4: "Rudolph The Red-Nosed Reggae" by Paul McCartney
Around the same time he was telling us all to have a "Wonderful Christmastime", Paul McCartney did this silly version of "Rudolph". Enjoy.
#3: "Little Drummer Boy" by Low
I have no idea who the band Low is, but they did a rather psychedelic-sounding version of "Little Drummer Boy" that made this list.
#2: "The Little Drummer Boy" by Christopher Lee
This is off an album called "Heavy Metal Christmas" which kind of says it all. It sounds incredibly weird.
#1: "Silent Night" by Can
Again, I've never heard of the band, but Wikipedia describes their style as "Coming from backgrounds in the avant-garde and jazz, the members of Can blended elements of psychedelic rock, funk, and noise". You'll notice all of them.
Also making the Top 10 was the unique combination of William Shatner and ZZ Top, and the very popular "Snoopy's Christmas" by the Royal Guardsmen. I think I speak for everyone in saying if liking this one is wrong, I don't want to be right!