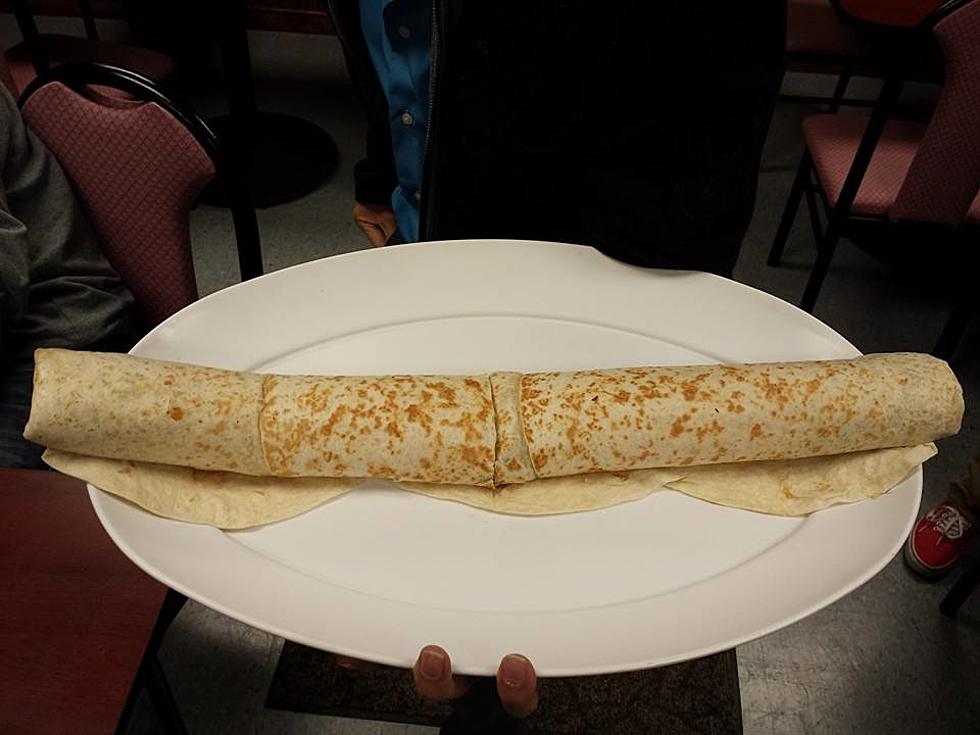 The Best Burrito in Iowa is Over Two-Feet Long [PHOTO]
El Rey Burritos, Facebook
Calling all Mexican food lovers!
I think everyone here in the state of Iowa is aware that we have an abundance of great Mexican restaurants. That means there are lots of delicious burritos to be tasted! But, who has the very best? A new article from Eat This believes they have the answer.
Eat This used reviews and input from locals and tourists to determine the best place to order a burrito in all 50 states. Unfortunately, if you live in Eastern Iowa, you'll have to take a little road trip to give ours a try. This particular article has named El Rey Burritos as the champion, and it's located over in Des Moines. The site reads:
"Another hole-in-the-wall gem, El Rey Burritos is where it's at when you're craving a burrito in Iowa. 'Diggity dang. Burritos here are the specialty, don't stray from the script,' advised one reviewer who favors the super burrito with steak. Duly noted!"
Located at 1310 Grand Ave West, El Rey Burritos has been serving up burritos since 1997. They offer a regular burrito, a 'Super Burrito,' the 'El Rey Burrito,' and the infamous 'Rey Rey Burrito.' According to the Des Moines Register, the Rey Rey is "over two feet long and contains three kinds of meat." I don't know how anyone could finish the whole thing!
El Rey Burritos has 86 reviews on Facebook and 4.9 out of 5 stars, so you know it has to be good! Reviewer Marsha Richards wrote, "We have never had a negative experience in 24 years! Fabulous staff and the best steak and potato burrito around." Another Iowan named Devan Kaufman said, "I've eaten at El Rey at least once a week for the last 20 years. The food is the BEST!"
We have some pretty delicious burritos here in Eastern Iowa, too. My personal favorites are from El Super Burrito on Johnson Ave in Cedar Rapids and Taco Depot, which now has three Cedar Rapids locations. I never turn down a good breakfast burrito, either!
Who serves your favorite burrito in Eastern Iowa? Let us know in the comments!
Courtlin's Favorite Nachos in Eastern Iowa
I'm celebrating National Nacho Day by sharing some of the best nachos I've had here in Eastern Iowa! WARNING: These photos WILL make you hungry!
Iowans Share Their Random Celebrity Encounters