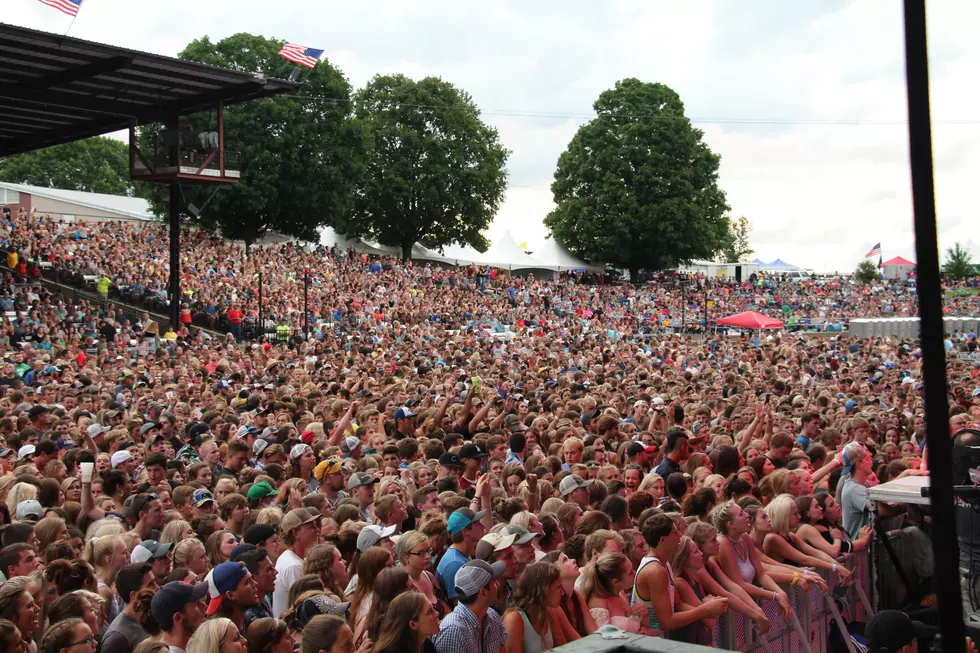 The 2021 Great Jones County Fair News You've Been Waiting For
Danielle
It's the news we've all been waiting for...the 2021 Great Jones County Fair is ON! And there's more.
The Great Jones County Fair announced on their Facebook page Tuesday afternoon that they have made the decision to have the fair to the fullest extent that they can safely.
Great Jones County Fair General Manager, John Harms, announced in the video that one month from today Dan and Shay will be back on sale. Dan and Shay will be performing the first night of the fair on Thursday, July 22, 2021. Gavin DeGraw will be the duo's opener for the night.
Tickets to see Dan + Shay at the Great Jones County Fair will go on sale on Friday, April 16, 2021. This show was originally postponed due to the COVID pandemic, so if you purchased tickets for the original date in 2020 hang on to them. They will be good for the new 2021 show date.
Other acts coming to the Great Jones County Fair this year include Zac Brown Band and Kane Brown! Zac Brown Band will perform on Friday, July 23 with special guest Ross Ellis. Kane Brown will take the stage on Saturday, July 24 with opener Midland. We'll have more information regarding on-sale dates for both of those shows to come. Make sure you have the free KHAK app downloaded so you'll be notified as soon as we make an announcement. And, of course, we'll also be giving away tickets to all the shows!
The Great Jones County Fair is a time of year that thousands of people look forward to. That being said, Harms emphasized the importance of getting COVID shots in order for us to have a great and safe summer. You can see the full statement from the fair here.
Great Jones County Fair Country Concerts 2015-2019