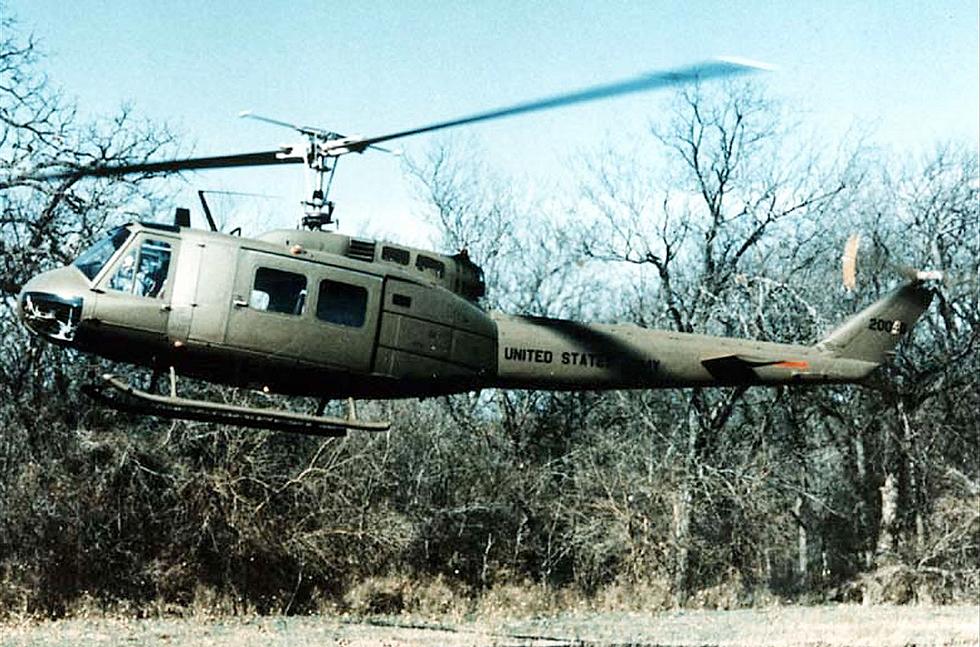 Take a Ride in a Vietnam-Era Helicopter in Central Iowa This Week
Getty Images
Iowans can take a step back in time while flying high above Iowa's terrain this week aboard a Vietnam-era "Huey" helicopter.
A non-profit organization known as Friends of Army Aviation is in Iowa this week, giving rides to veterans, their families, as well as the general public, aboard a UH-1 Iroquios "Huey" helicopter.
The "Huey" was originally called the HU-1, and that's where the nickname came from. They first became used in combat by the U.S. Army in the Vietnam War. According to Army War College,
The Huey was relied upon to "do anything a horse could do" and subsequently evolved from a tool for troop and supply transport to include direct combat gun support. Specifically, the Army's use of the Huey in combat led to its integration into the new "airmobility" strategy and tactics. Commanders used the machine's multiple variations to both engage the enemy directly as gunships and to transport Soldiers, ammunition, and medical attention rapidly and efficiently almost anywhere in the hilly, jungle-covered landscape of the Vietnam War. Widespread use made the UH-1 Iroquois an icon of the Vietnam War and it remains one of the most widely used helicopters in the world.
One of those iconic aircraft is in Iowa this week giving rides for $80 per person. The helicopter will be at the Ames Municipal Airport (2520 Airport Drive) Thursday and Friday, September 9 and 10. Saturday, September 11 it will be at the Boone Municipal Airport (424 Snedden Drive). Sunday, it returns to the airport in Ames. Hours all four days are 8:30 a.m. to 5:30 p.m. Reservations can be made HERE. Tickets can also be purchased in person.
LOOK: 100 years of American military history
LOOK: What major laws were passed the year you were born?
Data for this list was acquired from trusted online sources and news outlets. Read on to discover what major law was passed the year you were born and learn its name, the vote count (where relevant), and its impact and significance.