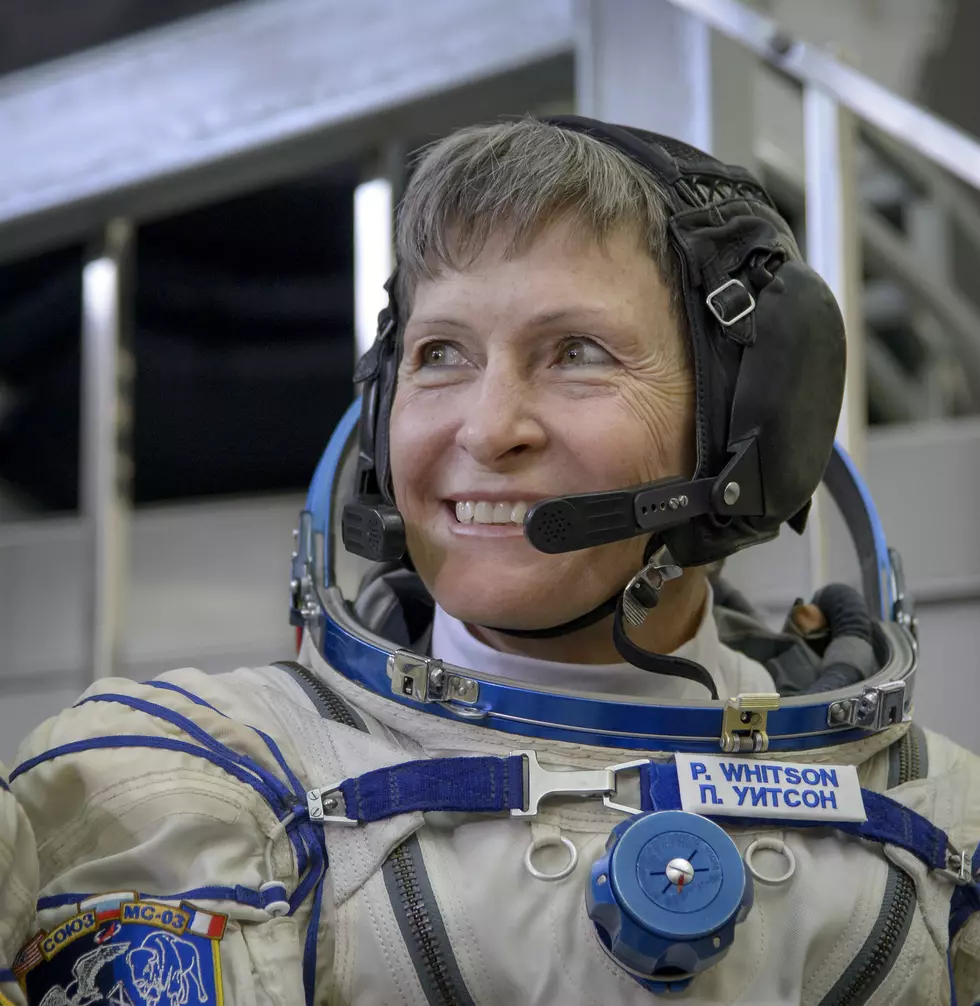 Retired Iowa NASA Astronaut Returning to Space
NASA via Getty Images
The pride of Iowa space buffs is former NASA astronaut Peggy Whitson who was born here and in 2002 became the first woman in space.
The Houston-based technology company Axiom announced this week that Whitson will co-helm a private flight to the International Space Station alongside GT racer John Shoffner, who will serve as mission pilot.
Whitson is regarded as the oldest female astronaut and in 2017 was the first woman to command the International Space Station for NASA and that same year broke the record for the longest single space flight by a female, at 298 days, a record that itself was later broken.
Axiom is trying to join the fray of private companies conducting private space missions joining Blue Origin, and Virgin Galactic, and most famously, SpaceX. These companies are conducting research to develop private space flights for tourists. Such an experience costs upwards of $5 million, however, Whitson and Shoffner might be joined on the Ax-2 mission, as it's called, by the winner of a new reality series being launched by the Discovery Channel called "Who Wants to Be an Astronaut".
The 61-year-old Whitson has tallied 665 days in space and her latest mission sets off sometime in 2022. Whitson said in a statement posted by Space.com 
I'm thrilled to get to fly to space again and lead one of the first of these pioneering missions, marking a new era of human spaceflight
Speaking of SpaceX, the Axiom launch is likely to use a SpaceX Crew Dragon or Boeing starliner capsule.
Best of luck to Whitson and all those involved in the latest mission.
10 Little Iowa Towns Known For Big Things