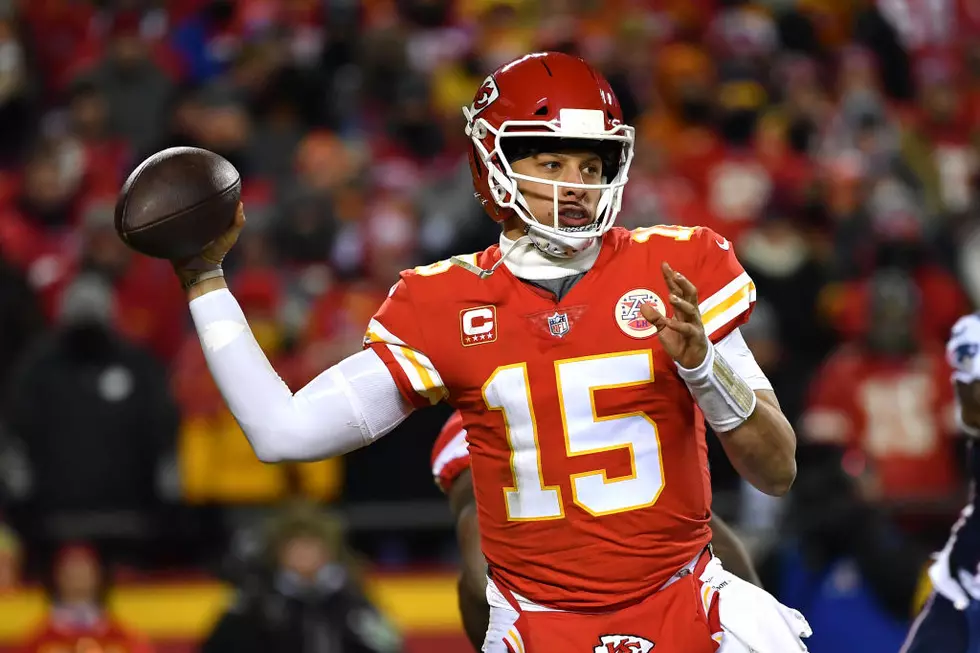 Patrick Mahomes' Cereal Will Hit Hy-Vee Shelves Today
Peter Aiken, Getty Images
Kansas City Chiefs quarterback Patrick Mahomes won the NFL MVP award last season. It's an honor that very few players will achieve in their football careers. But how does it compare to having your own cereal?
Mahomes' very own brand of cereal, called 'Mahomes Magic Crunch' will start appearing on the shelves of select Hy-Vee Food Stores today! The cereal is a collaboration between Mahomes, the 15 and Mahomes Foundation, and Hy-Vee. The cereal will be available for a limited time at Hy-Vee stores in southern Iowa, Kansas, Missouri, and Nebraska.
The limited-edition collector's product is expected to raise over $25,000 for the 15 and Mahomes Foundation, which helps underserved children in the Kansas City area. Hy-Vee and Mahomes signed a three-year partnership deal in April of this year. That partnership will include TV commercials, apparel, and exclusive product launches at Hy-Vee stores throughout the Midwest.