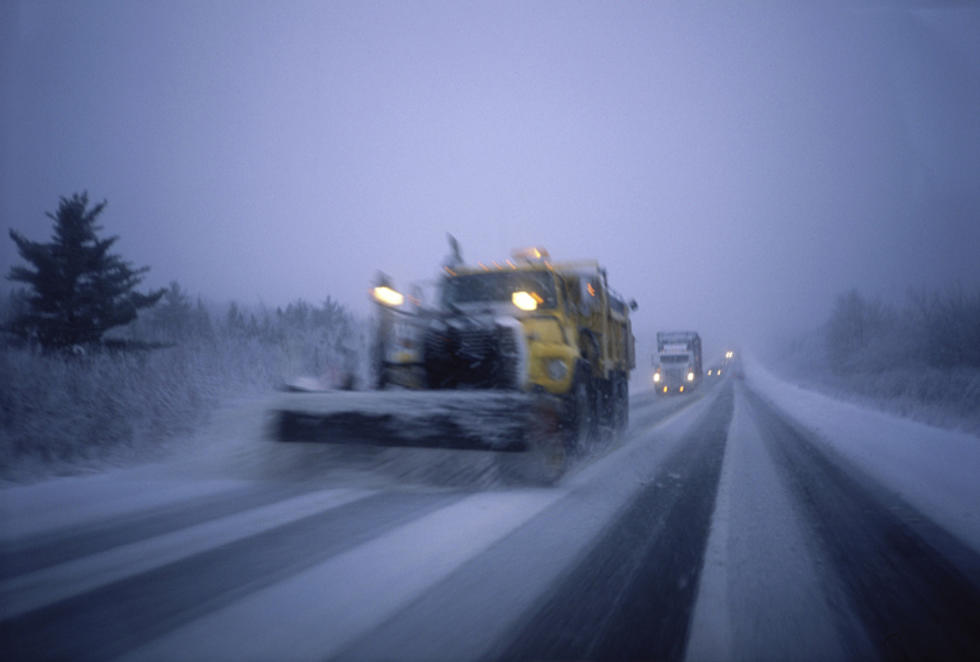 October 15th: The First Day of Winter!?
Purestock
October 15th is the first day of winter for the Iowa Department of Transportation and to celebrate 'winter' the Iowa DOT has unleashed its new 511ia.org website featuring the 'Winter Road Conditions' map layer.
Hey, you may think that it's a bit early for "Winter Driving Condition" but on October 19, 2020, Cedar Rapids had five inches of snow. It's better to be prepared!
From October 15 to April 15, the Iowa DOT reports winter road conditions on Interstates, U.S., and state highways in Iowa. Conditions are updated every two hours, but as Iowans, we know how quickly road conditions may change during the winter.
By utilizing 511ia.org, you can get statewide traffic information, construction, road conditions for a specific location or route, and create your own personal account to keep your more traveled routes saved for quick access. You can download the Iowa 511 mobile app by searching for "Iowa 511" in the app store.
There are also numerous cameras located in some of Iowa's metro areas that you can view to see just how bad (or good) the roads are.
The Iowa Department of Transportation is in charge of the snow and ice removal on more than 9,000 miles of Iowa highways  (and nearly 25,000 lane-miles of roadway) There are approximately 1,200 snowplow operators, mechanics, and supervisors at over 100 maintenance garages located throughout the state.
Another great winter website to use is "Track a Plow." On this website, you can see where and how many snowplows are currently active in the state. You can also see which type of material they are applying to the roads – solid, liquid, both, or none.
Seasonal: The roadway is dry or wet, and is generally clear. However, isolated frozen precipitation may exist, including icy bridge decks.
Partially covered: Frost, ice, sleet/slush, snow, or a mixture of precipitation is causing the roadway to be partially covered. Drivers may experience periods when roadway markings are difficult to see. The roadway surface may become slick, snow-packed, and rutted. Moderate blowing and drifting snow along with occasional drifts may be encountered.
Completely covered: The roadway is completely covered with precipitation. Accumulation is to the point that the roadway markings are most likely obscured, making it difficult to differentiate between the roadway and its surroundings. These conditions could make travel difficult or hazardous.
Travel not advised: The roadway has deteriorated to the point that it is very dangerous to travel. Emergency vehicles and snowplows may be called off of the roadway due to the conditions. In the event of an emergency, it may be impossible to get emergency vehicles to the scene.
Impassable or closed: A road that is impassable is blocked by snow or disabled vehicles. A road that is closed has travel restricted by barricades, fences, gates, official equipment/vehicles, or other physical means. Iowa law prohibits motorists from entering a closed roadway or moving traffic control devices.
KEEP READING: Get answers to 51 of the most frequently asked weather questions...
Hilarious Iowa DOT Signs
Anyone else share a sense of humor with a state's Department of Transportation? Just me? Well, every Monday the Iowa Department of Transportation puts up a sometimes hilarious, sometimes straightforward message on their road signs across the state. This is called "message Monday" and Iowa DOT tries to entertain and educate drivers through these signs. Here are just a few of our favorites.