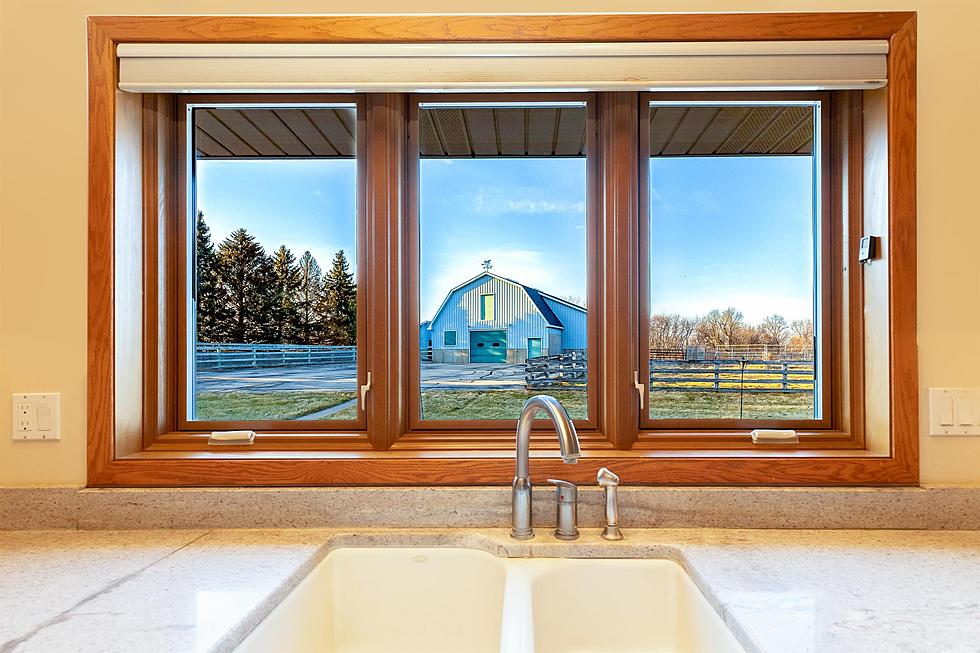 Midwest Million Dollar Farm For Sale With A Twist [GALLERY]
Old Northwest Land Co.,Inc via Iowa Reality
If you are like me, you love to look at farm homes that you may never be able to afford. Well, this house right outside of Dubuque will make you want to pack your bags and get a moving truck right now.
While it may be located in Wisconsin, you are still just a few miles outside of Dubuque and all the fun the Mississippi River has to offer.
The 80-acre property is zoned for agriculture and does have a building structure for livestock.
My favorite feature of the property is that you get a little of everything: pasture, tillable land, and woods. Not to mention the house by itself is gorgeous.. but there is a twist that even I wasn't expecting.
Million Dollar Farm Located Outside Dubuque
I will say, the mirror room with the pink carpet threw me off a little but it's not the only room with pink carpets.
And you can't forget the bathroom.
While the pink carpet does throw things off a little, I will say I would still live here. I really like the modern feel of the other parts of the house and I think there is the potential to make it homely.
But, this home costs a little more than I will ever be able to afford. The property is currently listed on Iowa Reality for one million dollars! But after looking at the photos, I can see why.
Not looking to leave Iowa, there is still land that you can find in Eastern Iowa that is for sale.
Farms For Sale In Eastern Iowa
A look into some of the farmland for sale in Eastern Iowa today.