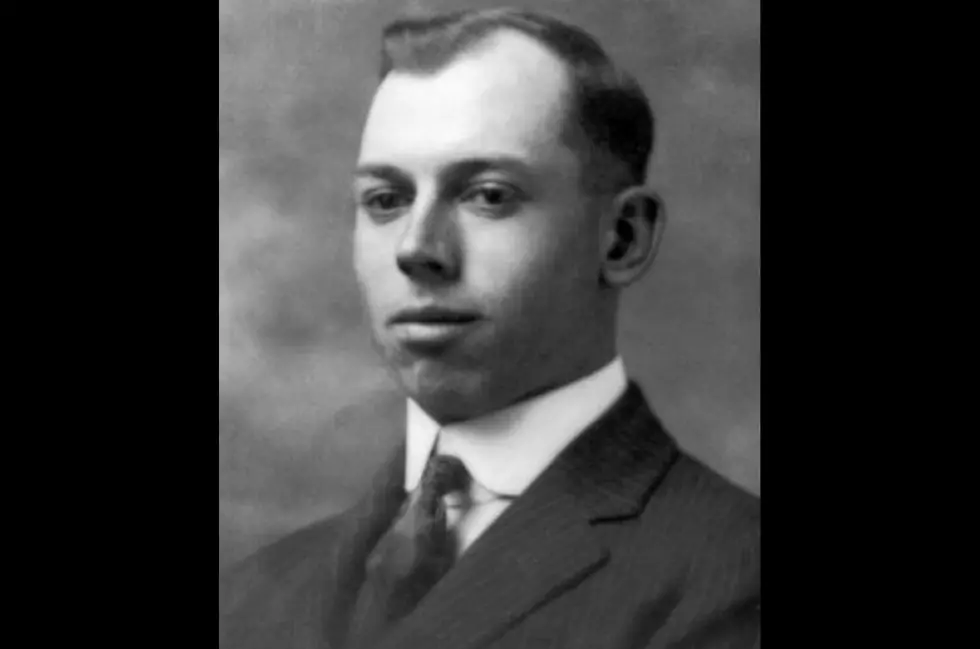 One of Iowa's Oldest Shopping Malls is Named After Iowan Lost at Just 21
Find a Grave
One of the most well-known and oldest malls in the entire state of Iowa opened in 1959. It's named after a man who died more than four decades earlier.
Merle Hay Plaza in Des Moines opened on August 17, 1959. It was originally to be named Northland Shopping Center. Executives from Younkers, its first anchor store, believed the mall should be named Merle Hay. The road in front of the shopping area under construction was already called Merle Hay Road.. something that had happened not long after its namesake had died in 1917.
In 1972, the shopping plaza became enclosed and was renamed Merle Hay Mall (2021 photo below). Now, for more on Merle Hay himself.
Merle Hay was a native of Glidden, Iowa who became the town's first resident to enlist in the U.S. military during WWI. Hay joined the U.S. Army in May of 1917 and after a brief time at Fort Bliss, Texas, he was serving in France by the time he celebrated his birthday in July.
On the morning of November 3, 1917, Hay and other members of Company F of the 16th Infantry were attacked by the Germans. According to Iowa PBS, Private Hoyt Decker witnessed Merle Hay taking on two German soldiers with his bayonet. Unfortunately, Hay's "body was found face down in the mud, a .45 caliber pistol in his hand. The cause of death was a single 9-millimeter bullet wound to the head. His throat was deeply cut." Merle Hay was just 21 years old. He was the first Iowan killed in WWI, and one of the first three Americans. Two other U.S. soldiers were killed in the same attack with a dozen Americans captured and five others injured.
The bodies of Hay and his comrades were buried on the battlefield where they passed away. Hay would receive the Silver Star for "his valor and historic actions at Bathelemont, France" after his death, according to Find a Grave.
In 1921, the remains of Private Merle D. Hay were moved to his hometown of Glidden, Iowa. His funeral was held on July 24, 1921.
His resting place is in what is now known as Merle Hay Memorial Cemetery.
A monument to Hay and the other two American soldiers killed was built in France. The Germans destroyed it in WWII. The French rebuilt it.
You can learn more about Merle Hay below.
LOOK: 100 years of American military history
KEEP READING: Scroll to see what the big headlines were the year you were born
LOOK: These Are the 50 biggest retailers in America