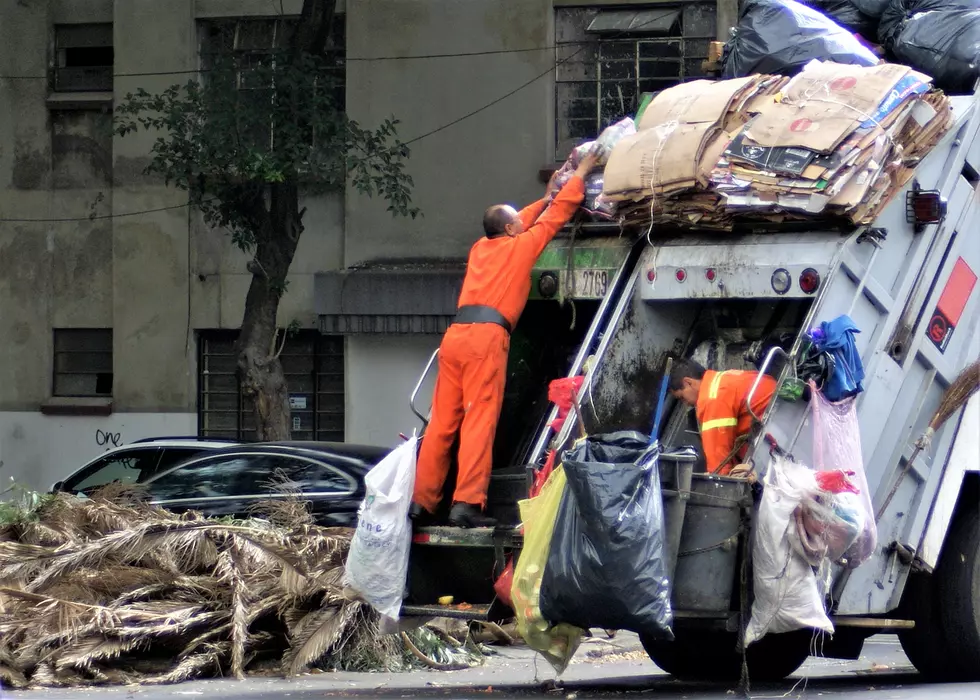 Marion Weighs Automated Trash Collection
Photo by Carl Campbell on Unsplash
Some of the hardest-working people in our community are garbage collectors. It's a stinky job, and hot as heck this time of year, but someone's gotta do it. Despite many of the stigmas depicted toward the job, many of the folks who do it say they like it.
Bryan Casey of Marion told the Cedar Rapids Gazette
I like the labor and I like talking to people. They take care of me, too. If it's hot, I'll get some water or snacks from folks. On Fridays, there's a guy who always has a sandwich, pop, and candy bar for me. I don't do anything extra for him. He just does it. … They just have all gotten to know me over here.
But much like other fields of work, "new" methods are being discussed for the sake of efficiency. Automated garbage collection? Actually, all it might amount to is automated arms to sling the garbage into the truck, which a ton of cities are already doing.
But, the Marion city council is considering a study on the feasibility of automated garbage collection. While it sounds like something that would cost people their jobs, Public Works Director Ryan Miller assures that it will not affect staffing, if the outcome of the study determines that automation is the way to go.
Nobody loses a job over this," Miller said. "We are looking for ways to improve services. I think the most important thing is to be objective and collect the data and evaluate that data at the end."
Right now, trash collectors in Marion handle about 400-500 homes a day, manually handling about 5-8 tons of material each day. Would you believe that on their trucks, they have one person who does the job of two, both driving and collecting? The "old-fashioned way" could use a bit of an update. Marion's Public Works Department has about 40 workers in road use, sewer, and solid waste. You still need staff to make sure the trucks are maintained, and fueled up and running.
Residents of Marion have, in the past, expressed support for it, so it may be time to implement this change.
You HAVE To See This Midwestern Home That's ALL Basement
Doomsday peeper? Psst, we see you!
This Silo Style Home Will Make Any Iowa Farmer Jealous!
It's a unique home that, while it looks like a set of silos, is still very practical inside!