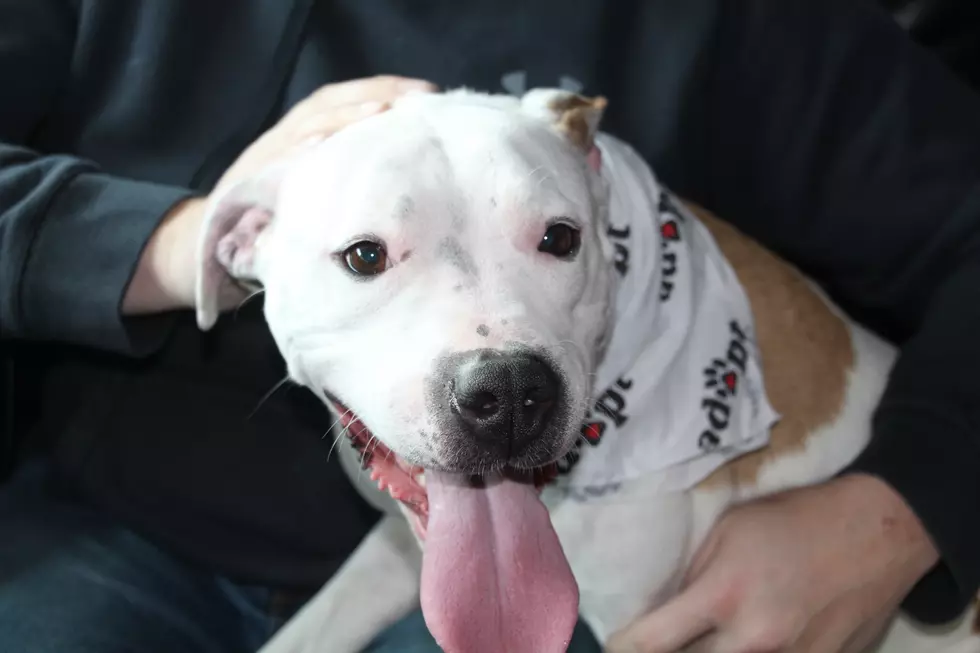 Love Puppy Kisses? Meet Chloe! [VIDEO]
TOWNSQUARE MEDIA
Whenever we get a dog like Chloe on a Furry Friday, it blows our minds to find out that she was abandoned by her previous owners. Why would anyone leave this sweetheart behind? Chloe had kisses for everyone she met this week!
Chloe is around four or five years old and is a pit mix. She has that loving pit smile that will melt your heart just like it did ours. She is very active even though she isn't a puppy anymore. She also LOVES to lay on your couch! She'd make the perfect weekend companion as you binge-watch your shows. Chloe does need to be the only dog in the household and does not get along with cats. Older kids would be a plus just because she is so active.
If you want to make Chloe a part of your couch and your family, she is currently being sheltered at Safe Haven of Iowa County. You better hurry though. We know that a dog with this sweet of a personality won't be around long!