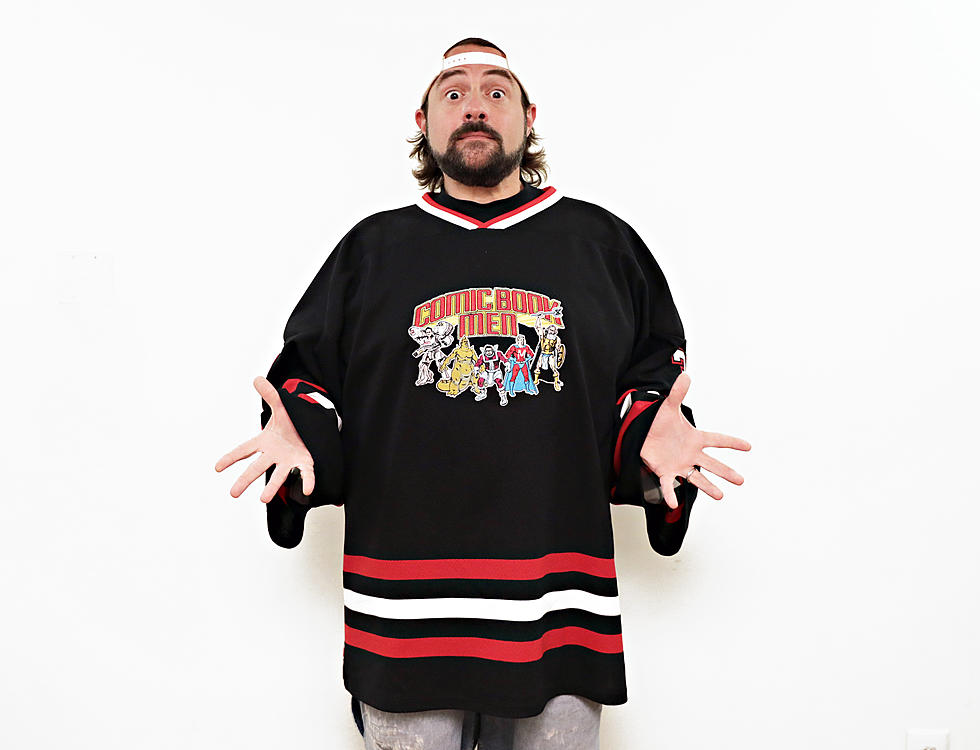 Kevin Smith is Bringing a Pop-Up Mooby's Restaurant to Iowa
Cindy Ord, Getty Images
Director Kevin Smith is making his fictional restaurant a reality here in Iowa! According to the Des Moines Register, Des Moines is one of the few cities chosen to open a pop-up Mooby's location later on this month.
If you're familiar with some of Kevin Smith's movies, then you probably recognize the name Mooby's. The made-up restaurant has been featured in the movies Dogma, Jay and Silent Bob Strike Back, and Clerks II. Well, Mooby's is no longer just a movie restaurant! The Des Moines Register reports that a pop-up restaurant will be open at Up-Down Arcade Bar on E. Locust Street in Des Moines from March 31st through April 7th.
So, what can you expect from your visit to Mooby's? According to the website:
"Each ticket includes a Mooby's Meal with your selections of a Moo Main + Salt Lick Side (vegan & non vegan options available). Mooby's Soda, Mooby's x Four Peaks Beer, additional salt lick side items, yummy desserts & new merchandise are available to order in advance OR can also be purchased upon pickup!"
There will also be exclusive merch for sale at the Des Moines Mooby's. You can check out some of the options online HERE.
Tickets for the pop-up restaurant go on sale this morning at 11 a.m., and everyone who enters the restaurant WILL require a ticket, so be sure to get yours online HERE. The Des Moines Register reports that it's unknown if Kevin Smith will be making an appearance during the pop-up restaurant's run in Iowa.
LOOK: Here are copycat recipes from 20 of the most popular fast food restaurants in America