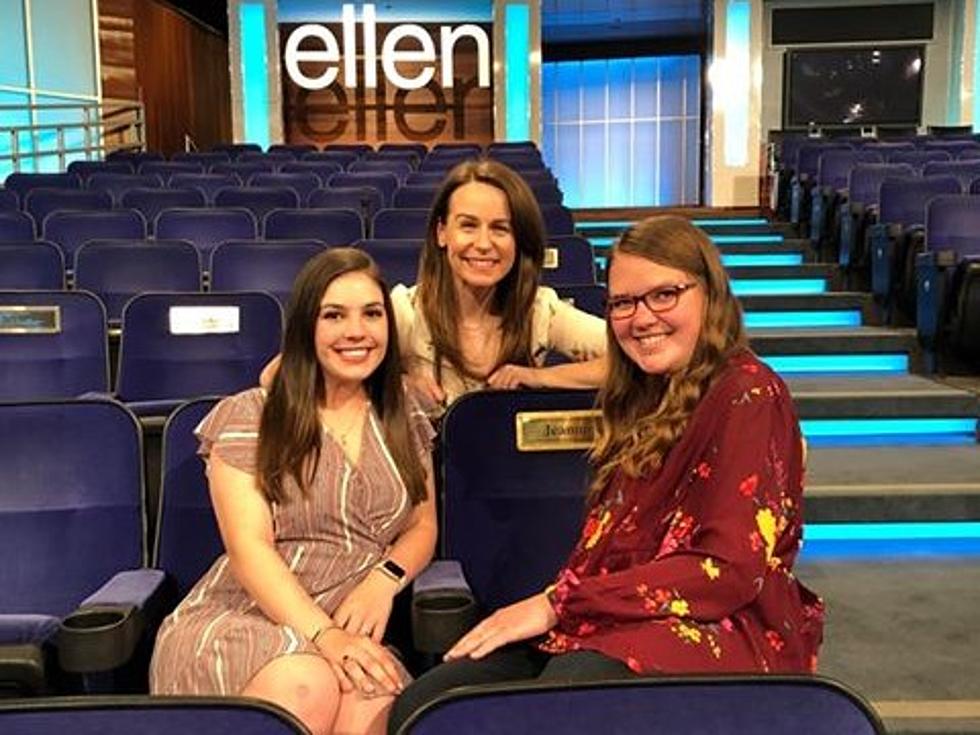 Iowa Woman Meets Online Friend For First Time, Thanks to 'Ellen' [WATCH]
Madi Rummel
It's amazing how social media can actually do good things and bring people together sometimes. It happened to Madi Rummel recently in a big way. It doesn't get much bigger than appearing on the Ellen show!
Before her trip to L.A., Madi became friends, best friends in fact, with a woman named Lauren Simon. They met on the Instagram channel for Ellen special correspondent Jeannie. The two bonded over their love of Jeannie and the Ellen show and became fast friends. They shared everything, even Lauren's recent engagement! But despite the strong bond, the two had never met in person. That was because Madi lived here in Iowa, and Lauren lived in Louisiana.  That was all about to change!
Thanks to Jeannie's online show 'Life's First Evers' Madi and Lauren got to meet for the first time! Needless to say, it was an emotional experience. Then they discovered their photographer was Jeannie! Throw in a VIP experience at the Ellen show and you have a trip that Madi won't ever forget.
Madi messaged us yesterday to let us know the video was out and also shared that while in L.A. before the reveal, she was mostly by herself. She said that she listened to the KHAK app to make her feel like she was at home. Then after the reveal, she spread the word about KHAK in L.A.! Thanks, Madi! We're happy you got to make your dreams come true and that you took us along for the ride!