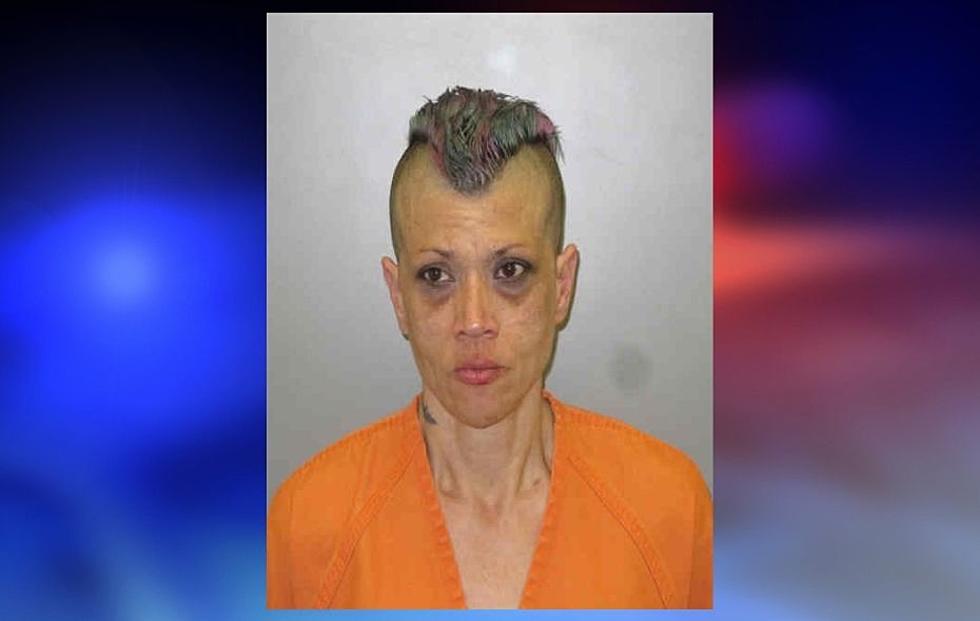 Iowa Woman Arrested for Chasing Neighbor with Meat Tenderizer
Des Moines County Sheriff's Office via Facebook
Not all of us get along with our neighbors. If you don't get along with those you live around, normally you ignore them, let your dog take a crap in their yard, and occasionally call the cops on them. A Burlington woman was simply trying to flatten her dispute with her neighbor over the weekend by chasing them around with a meat tenderizer.
The incident I'm about to tell you about is still tender... Sorry, I had to get that in there.
In a press release posted to social media on Monday, the Des Moines Sheriff's Office said on Saturday, May 22, at approximately 5:45 p.m., deputies with the Des Moines County Sheriff's Office were dispatched to the area of Woody Lane and Sunset Drive. The call was for a disorderly female subject who was screaming at a nearby resident and chasing them with a stick.
Upon arrival, deputies located the suspect at Beaverdale Road and 116th Street where she was carrying a wooden-handled axe/meat tenderizer combination weapon, according to officials.
Des Moines County Sheriff's Deputies detained the female and identified her as Kimberly Maxine Heffentrager, 43, of Burlington. Because of the incident, Deputies placed Heffentrager under arrest for Carrying Weapons, which is an aggravated misdemeanor.
Heffentrager was taken to the Des Moines County Jail and is being held on $2,000 cash or surety bond. Can anyone lend her some legal tender? (Last one I swear...)
Des Moines County Sheriff's Office reminds everyone that a criminal charge is merely an accusation and the defendant is presumed innocent until and unless proven guilty.
10 Dumb Laws In Iowa
LOOK: 30 fascinating facts about sleep in the animal kingdom