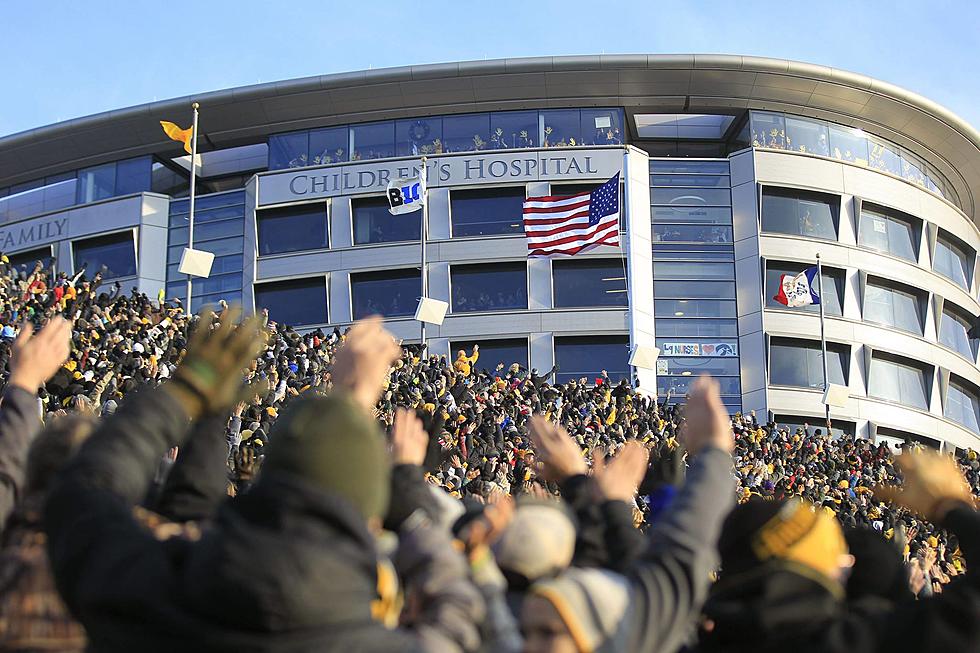 Iowa Player & Boy Share Connection Over Iowa Wave, Hometown [WATCH]
Art Your Look via Facebook
The second season of the Iowa wave at Kinnick Stadium is less than two months away, but the inaugural season made quite an impact. Not just on the kids in the hospital and the fans watching in the stadium or at home. Members of the Iowa football team felt it too. Especially wide receiver and Iowa native Nick Easley.
Easley, a Newton native, formed a special relationship with Kaden Kelso, also of Newton. Kelso was hospitalized at the University of Iowa Stead Family Children's Hospital as the 2017 season started. He was battling lung cancer, something extremely rare for an adolescent. The Big Ten Network followed the boy's battle and ultimate victory over the disease and the special bond he developed with the Hawkeye wideout.
You'll also see how Kelso's amazing recovery allowed him to wave at the kids in the hospital himself later in the season. It's a beautiful piece that reminds us of the importance of the wave and the lift it gives to the kids and families looking down from the top floor of the Children's Hospital. It's likely to bring tears to your eyes.
The wave returns Saturday, September 1.