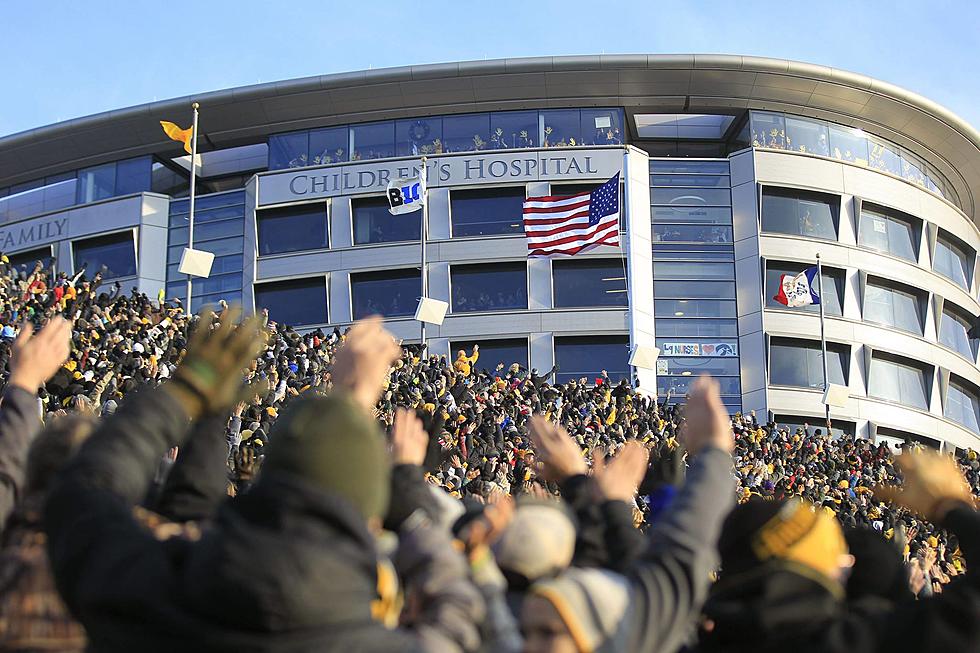 Iowa Opponent Sends Video to Kids at U of I Children's Hospital
Art Your Look via Facebook
The University of Iowa opens its 2018 Iowa football season Saturday afternoon at Kinnick Stadium. That means the renewal of last year's tradition of waving to the kids at the University of Iowa Stead Family Children's Hospital at the end of the first quarter. Iowa's opponent on Saturday, the Northern Illinois Huskies, is looking forward to taking part in that wave. So much so, that they created a video talking to the kids.
It promises to be another great moment when the fans turn to wave Saturday. It could also be a very good game. According to the University of Iowa Sports Information Department, this will be the first game in Kirk Ferentz's 20-year coaching career at Iowa that the Hawkeyes will start a linebacking corps with zero career starts, combined. You have to feel good with Nate Stanley back at the quarterback spot, Noah Fant at tight end, and Nick Easley at one of the wideouts.
Rod Carey coaches the Huskies and he's 4-1 against the Big Ten in his five seasons at the helm. His only game against Iowa opened the 2013 season at Kinnick. It's the last time Iowa lost their first game of the season.
If Iowa wins Saturday, it will be Kirk Ferentz's 144th win at Iowa. That would make him the winningest coach in Hawkeye history. He's currently tied with another legend, Hayden Fry. Just typing those two names brings back a lifetime of incredible Iowa football memories for me. We make more Saturday afternoon. Kickoff is 2:40 on the Big Ten Network. Go Hawks!