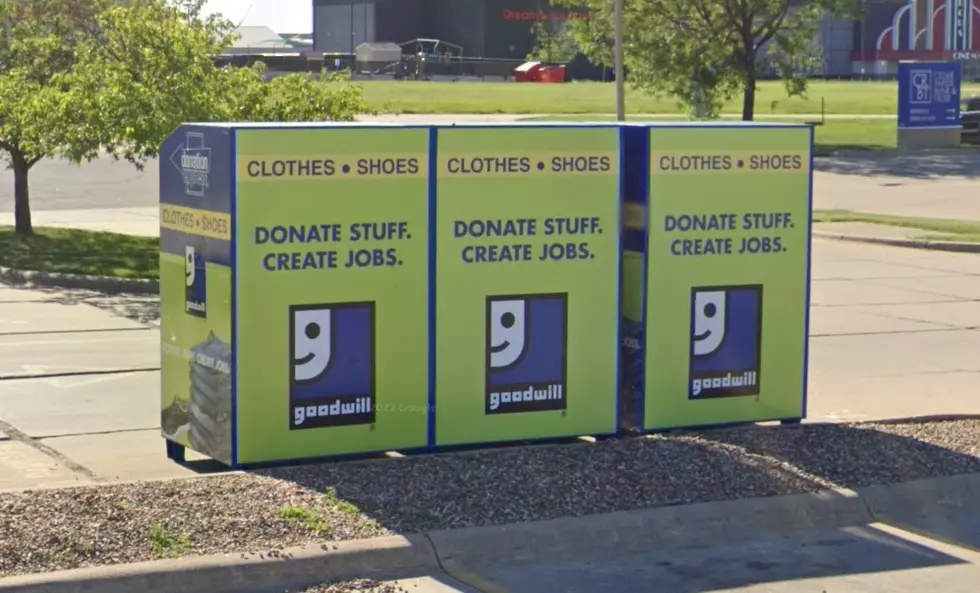 Iowa Goodwill Stores Will NOT Accept These 10 Items
Google Maps
Goodwill stores serve a multitude of services to customers here in Eastern Iowa. Shopping at one of the many locations in the Corridor can result in deals and savings you simply can't find anywhere else. And how does Goodwill get some of their amazing products? By customer donations. Who hasn't gotten rid of a few things they simply don't use anymore by making a few trips to Goodwill? And while stores will gladly accept your gently used items like clothing, accessories, home decor, electronics, housewares, books, and more, there are some things that they simply can NOT take in.
According to Goodwill of the Heartland's guidelines on donating, here are just some of the things you should just leave at home or take to a landfill.
Automotive parts like tires, batteries, motors, or other parts are not allowed.
All baby gear and items including car seats, strollers, high chairs, and furniture can not be donated. Baby clothes on the other hand can be.
Beds of any shape and size. No box springs, no mattresses, no matter how 'clean' you think yours is.
If you didn't use yours up on the 4th of July or New Year's Eve, that doesn't mean you can drop them off at Goodwill.
Helmets can not be donated. Bicycle or motorcycle helmets.
No large appliances. The no-no list includes fridges, stoves, washing machines, dryers, air conditioners, microwaves, dishwashers, water heaters, stereo systems, space heaters, and fireplaces.
That old push mower has seen better days. I get it. But don't haul it to Goodwill. Thanks.
It once filled your home with music. But now that old piano is just another table that takes up too much space. Unfortunately, Goodwill can't accept them.
I would think this one would be self-explanatory, but no plumbing supplies, please. That includes fixtures, sinks, shower stalls, and yes...the toilet.
It doesn't matter if it is old or new, flat screen or if it has a combo VHS player. No TVs are accepted at Goodwill.
Sure, grandma doesn't need it anymore. But you can't donate the wheelchair to Goodwill.
For a complete list of items that you CAN drop off at your local Goodwill store, click HERE and donate today!
50 Famous Brands That No Longer Exist
CHECK IT OUT: 10 Items Might Be in Short Supply This Winter