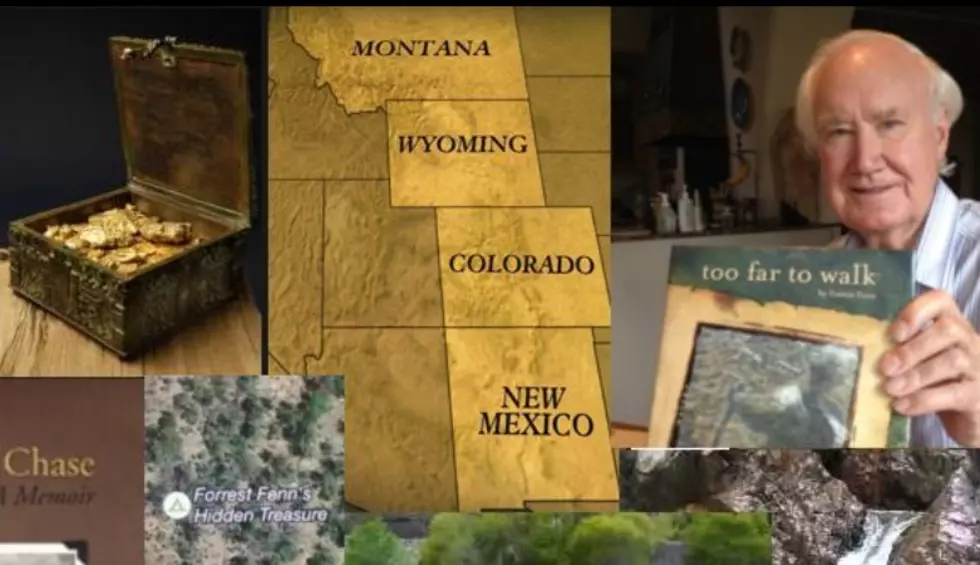 Forrest Fenn Treasure Chest Hidden in Rocky Mountains Found
Forrest Fenn Treasure via Facebook
Thousands of people have looked for a hidden treasure chest in the Rocky Mountains for the past decade. People were devoted to finding the chest, three even died looking.
Forrest Fenn, 89, the art and antiques collector who created the treasure hunt, shared the news on his website.
The chest was filled with gold, rubies, emeralds, and diamonds, and valued around $2 million.
The treasure was found a few days ago, by a guy who didn't want to named. Fenn hid the treasure after the Great Recession to give people hope, and get out to explore nature.
The only clues were in a poem written in Fenn's auto-biography.
As I have gone alone in there

And with my treasures bold,

I can keep my secret where,

And hint of riches new and old.

Begin it where warm waters halt

And take it in the canyon down,

Not far, but too far to walk.

Put in below the home of Brown.

From there it's no place for the meek,

The end is ever drawing nigh;

There'll be no paddle up your creek,

Just heavy loads and water high.

If you've been wise and found the blaze,

Look quickly down, your quest to cease,

But tarry scant with marvel gaze,

Just take the chest and go in peace.

So why is it that I must go

And leave my trove for all to seek?

The answers I already know,

I've done it tired, and now I'm weak.

So hear me all and listen good,

Your effort will be worth the cold.

If you are brave and in the wood

I give you title to the gold. (Thrill of the Chase)
Fenn said as many as 350,000 people from around the world came to look for the treasure. Some even quit their jobs to join a full time pursuit of the prize.
"I congratulate the thousands of people who participated in the search and hope they will continue to be drawn by the promise of other discoveries
Enter your number to get our free mobile app
Kittens and Puppies