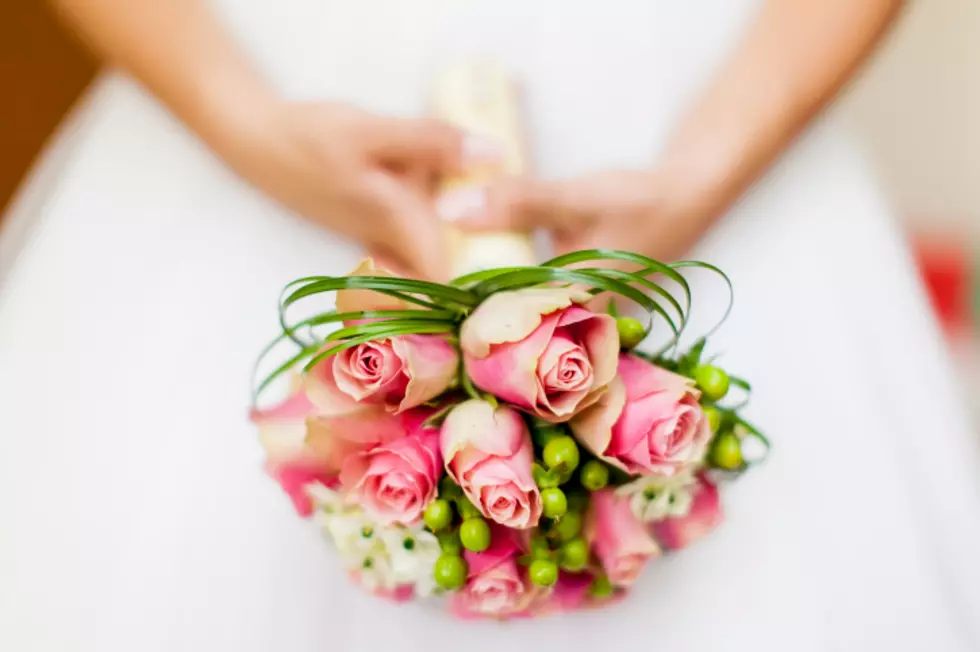 Forget Flowers! Would You Do THIS At Your Wedding Instead?
Thinkstock
I've been in the process of planning a wedding for almost a year now. There's a lot that goes into it. Picking out venues, food, decorations, flowers, and that's just naming a few things! When it comes to flowers at weddings, they are pretty much a standard. Well, that mindset is getting completely thrown out of the window with this new contest. If you love flowers at weddings, this will probably make you cringe a little. Now, on the other hand, if you love pizza this could be a dream come true!
Fox News reports that Villa Italian Kitchen announced that it is giving lucky couples tying the knot before September 30 of this year (2018) a PIZZA bouquet and boutonniere. I repeat a PIZZA bouquet and boutonniere.They will be made with "freshly prepared pizza dough, 100 percent whole milk mozzarella, fresh California tomatoes and zesty pepperoni," according to the report. Check out photos of these things here.
Only a certain number of couples will be randomly selected to receive the free pizza bouquet and boutonniere (they must enter online by June 15). However, everyone that enters will receive a coupon for a free slice of Villa's Neapolitan cheese pizza. Yum!
I must admit, it does sound delicious. BUT, in my opinion you shouldn't want to eat your bouquet. Are you supposed to eat the pizza bouquets? Wouldn't it get cold by the time you could eat it? And what about getting sauce on your wedding dress!? This just leaves to many unanswered questions. A pizza bouquet is not for me at all, but maybe I'm just old-fashioned....I'd rather have a puppy bouquet. :)