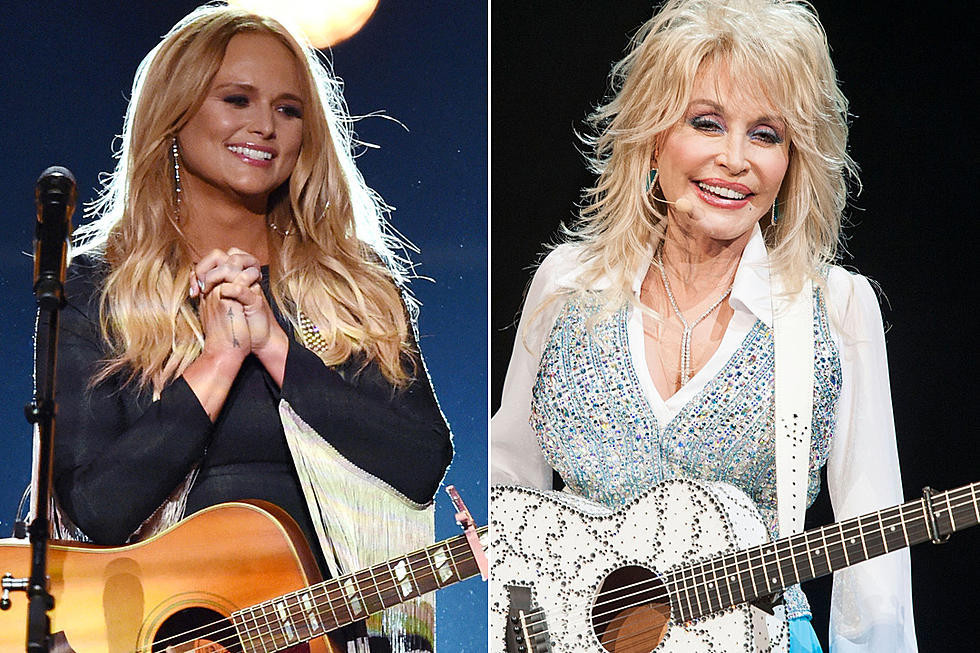 Dolly Parton Sees Herself in Miranda Lambert: 'I Relate to Her'
Ethan Miller / Valerie Macon, Getty Images
Indeed, both Parton and Lambert found a way to achieve massive country music stardom, despite coming from different, but still rather humble beginnings. Lambert is from a small town in Texas, and Parton hails from rural Appalachia.
"She's so quality. She's so deep. She's so talented," Parton says of the modern country hitmaker. The pair just cut a new duet version of Parton's 1967 song "Dumb Blonde" for the new Netflix film Dumplin', out Friday.
"We really connected. We remind each other of each other in a way ... that rawness and that country soul feeling," she furthers. "We're just 'feeling' kind of people. I just somehow relate to her."
Lambert is just one of the several female stars featured on the movie soundtrack, which also includes Sia, Elle King, Mavis Staples, Willa Amai, Rhonda Vincent, Alison Krauss and Macy Gray.
Parton, a Tennessee native, also revealed in the Taste of Country Nights interview that she is working on a brand-new book. "It's sort of an update on my life," she explains. Parton released Dolly: My Life and Other Unfinished Business in 1994.
"Now I'm writing the unfinished business," she says, laughing. "That was a long time ago, so I've lived a lot since then."
Listen to Dolly Parton's Interview With ToC Nights,
Dolly & Miranda and More of Country Music's Most Powerful Women Ever: