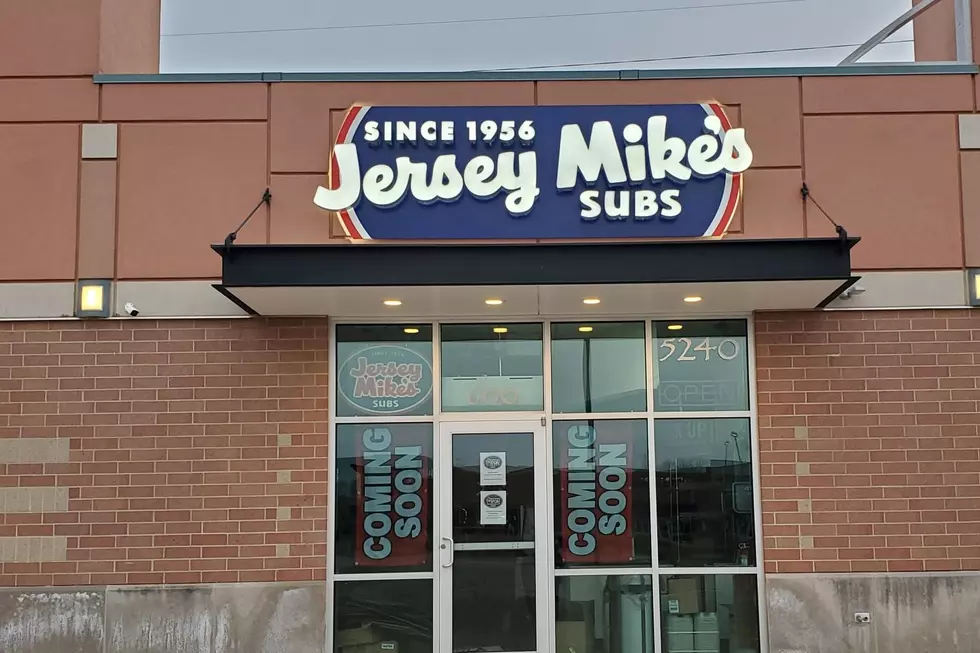 Cedar Rapids' First Jersey Mike's Opens Next Week
Bob James
Jersey Mike's Subs opened their first metro location in mid-November, on the east edge of Marion. Next week, the sub chain that says "we offer a sub above," opens its first location in Cedar Rapids.
First opened in New Jersey in 1956, Jersey Mike's bakes their whole wheat and white bread in the store daily, then packs it with meats and cheeses that are sliced after you order. When you order a Jersey Mike's sub "Mike's Way," your sub comes with "onions, lettuce, tomatoes, olive oil blend, red wine vinegar and spices." The website says Jersey Mike's Juice is a "red wine vinegar and olive oil blend" that gives their subs an "exquisite zing. It's how bites get boosted, and a great sub becomes an even better one." That, alone, makes the mouth water.
The new Jersey Mike's Subs will be opening in the Fountains at the corner of Blairs Ferry Road and Edgewood Road Northeast. The physical address is 5240 Edgewood Rd NE, Suite 600. According to their Facebook page, and signage on the door, the first Jersey Mike's in Cedar Rapids will open on Wednesday, March 24. Hours are 10 a.m. to 9 p.m. daily.
March is also the month that Jersey Mike's does their Month of Giving. In its 11th year, store locations around the nation raise money for local charities throughout the month. On March 31, local owners donate every dollar that comes in to local charities. Delivery is also free that day, on the Jersey Mike's app.
Back in September, Jersey Mike's had only four locations across Iowa. When the Cedar Rapids location opens on March 24, that number will stand at ten. According to Jersey Mike's website, the other stores are in Ames, Ankeny, Clive, Davenport, Des Moines (2), Dubuque, Washington, and of course, Marion. The website also shows a location in Bettendorf will open soon, along with one in North Liberty. However, we learned last fall that the location of the North Liberty store that's listed didn't work out.
CHECK IT OUT: See the 100 most popular brands in America