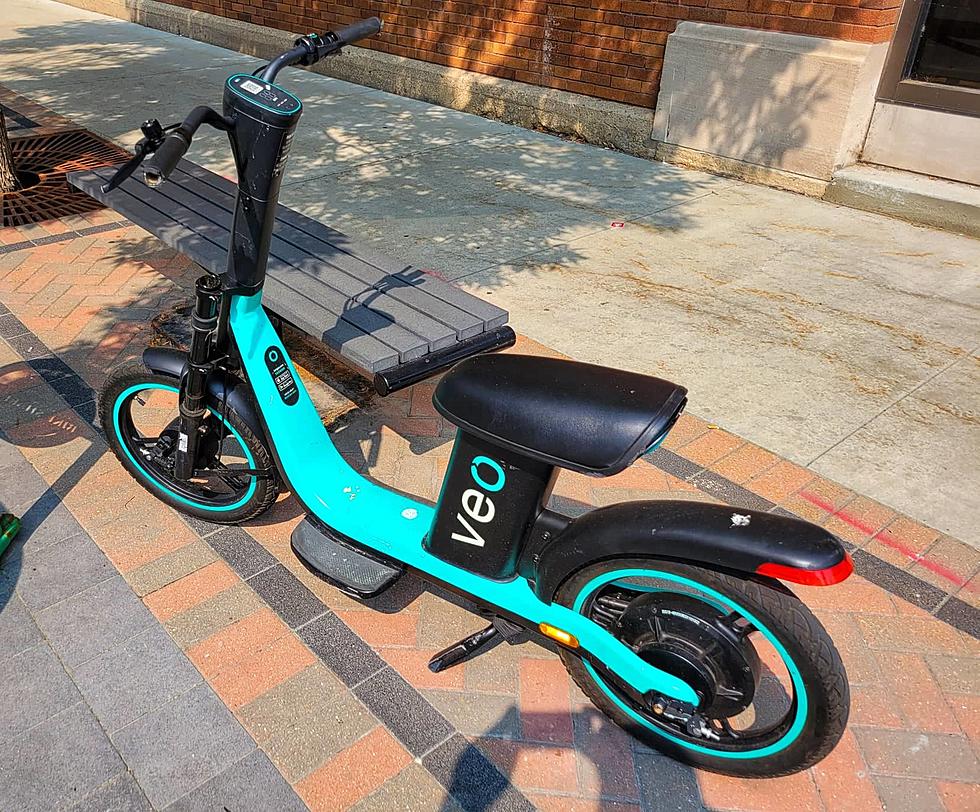 Cedar Rapids E-Scooter Program Deserves a Chance [OPINION]
Ryan Brainard
There has been a lot said about the e-scooter situation in downtown Cedar Rapids this summer, and rightfully so. They're everywhere it seems, especially on the weekends. Many people ignore the rules and ride on sidewalks, and there was an unfortunate accident involving an e-scooter driven by two juvenile boys. But when used for their intended purpose, and driven where they're supposed to be driven, they can provide quick and easy transportation around the downtown area.
I was among those who wondered if the e-scooter program could work. I'd never been on one before. But my wife took one after attending the Lee Brice concert at the McGrath Amphitheater earlier this summer. She and a friend had to park a decent distance away from the venue and after the show, they rented e-scooters and drove to where their vehicle was located. She loved it! I thought to myself, now there is a situation that these machines were actually put here for! Flash forward to this past weekend.
I dropped the KHAK truck off at the amphitheater prior to the Parker McCollum show, but my vehicle was all the way back at the Ground Transportation Center parking ramp. Would the walk killed me? Clearly, no. But I thought it would be the perfect time to try out an e-scooter. I already had the Veo app on my phone, so I scanned the barcode on the scooter and began my trip. An initial $10 deposit is required to activate your account. I hoped on a sit down version now available downtown, and headed back towards my vehicle. The scooters go just fast enough that you don't feel slow driving them on the street. I stayed off the sidewalks and kept in the bike lane, clearly marked on downtown streets. One minute and thirty four seconds later I was at my destination. I parked my scooter, ended my ride and was charged $3 out of my initial deposit.
I get why these e-scooters are popular. They are a blast to drive. I seriously considered driving around downtown for a bit it was so fun. But I also understand the drawbacks that are leading people to complain. First of all, you are supposed to be 18 years of age or older to rent one. Clearly, kids are getting around that fact, sometimes with the help of adults. More age verification and security is needed, and the Gazette reports that Veo is working on it.
I was downtown on the 4th of July, and the number of e-scooters flying around was a bit alarming. They clearly didn't feel the need to follow traffic laws, and that is something else that needs to be cracked down on. Cedar Rapids police did cite 17 people earlier this year for riding on the sidewalk. It carries a $600 fine. That would get me back onto the street. My short ride made me a believer in what these e-scooters can be used for. Short, cheap, trips around the downtown area where many times its hard to find parking. I want to give them a chance to succeed. I just hope a few bad apples don't ruin all the fun.
12 Stupid Iowa Laws Still on the Books
2021 Upcoming Iowa Country Concerts