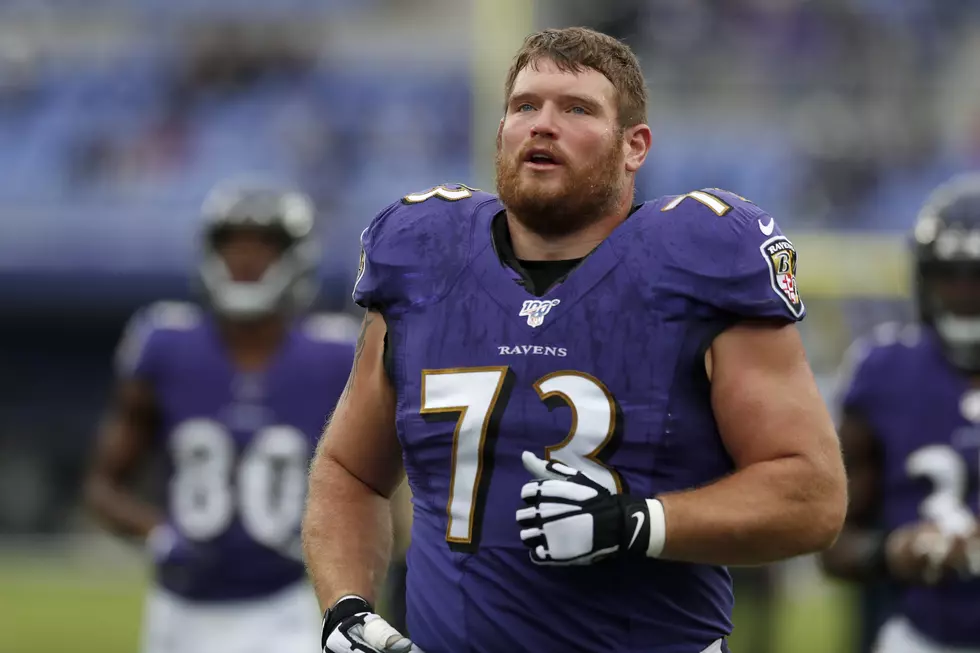 Baltimore Ravens To Honor Iowa Native Marshal Yanda This Sunday
Getty Images
Marshal Yanda retired from life in the NFL in 2020. Fans knew that it was only a matter of time before the career honors began to flood in. Sure, you have to wait five years to be eligible for the NFL Hall of Fame, but the Baltimore Ravens aren't waiting any longer to honor Yanda this season.
Ravens Wire reports that the Baltimore Ravens will honor the former all-pro guard on Sunday, December 4th when the Ravens host the Denver Broncos. On that night, Marshal Yanda's name will be officially entered into the Baltimore Ring of Honor. Yanda will become the 21st player inducted into the Baltimore Ring of Honor and will join players like Ray Lewis, Ed Reed, and Johnny Unitas.
Yanda's football journey to the NFL began right here in Eastern Iowa. He grew up on a farm in rural Jones County and attended Anamosa High School. After a stint at a junior college, Yanda went on to star for the Iowa Hawkeyes before being drafted by the Baltimore Ravens. He spent his entire 13-year career with the Ravens. He was voted to 8 Pro Bowls, was a first-team AP All-Pro, and is a Super Bowl Champion.
We were fortunate to have Marshal join us in the summer of 2020, shortly after he announced his retirement from the NFL. As you can see from the picture, he looks a lot different than he did during his playing days! Marshal told us that he'd lost around 60 pounds through exercise and diet. Congratulations Marshal, on your induction into the Raven's Ring of Honor. You continue to make Iowa proud!
20 Awesome Iowa Shirts You Can Order Online
Show off your Iowa pride with one of these cool t-shirts that you can find online!
Did You Know These Famous People Were From Iowa?