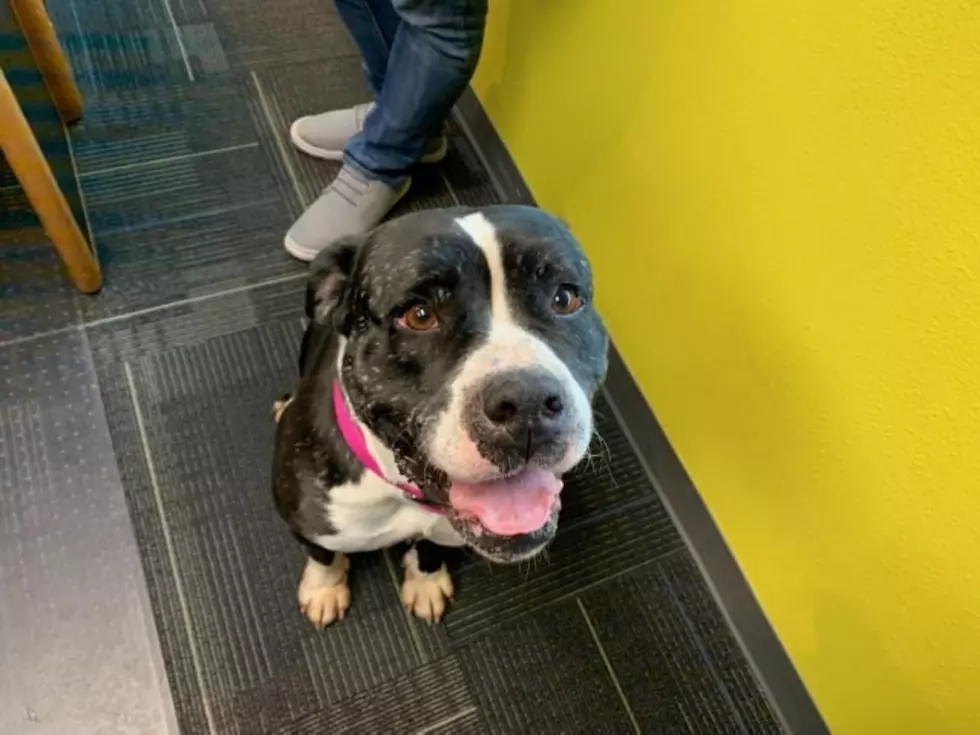 Ava Is Making The Most Of Her Second Chance! [VIDEO]
Courtlin
The dogs we get to meet on Furry Fridays come from different places and situations. Some are tough to hear about. This week, we got to meet Ava. We discovered that we were lucky to get to meet her. And we think you'll think you're lucky too!
Ava was rescued from another shelter. She'd been housed in a crate kennel for months. She was scheduled to be put down. But fortunately, Last Hope Animal Rescue took her back to their facility in Cedar Rapids. It's so sad to imagine this loving dog not being around. Ava is around 3 years old and appears to be a bulldog mix. She is a big girl at nearly 90 pounds, but sits and gently takes her treats. She doesn't even pull on her leash! She gets along with other dogs and loved gazing out our windows on the fourth floor.
If you'd like to see and meet Ava, she is available for adoption at Last Hope Animal Rescue in Cedar Rapids. She got a second chance at life. Give her a shot with your family.