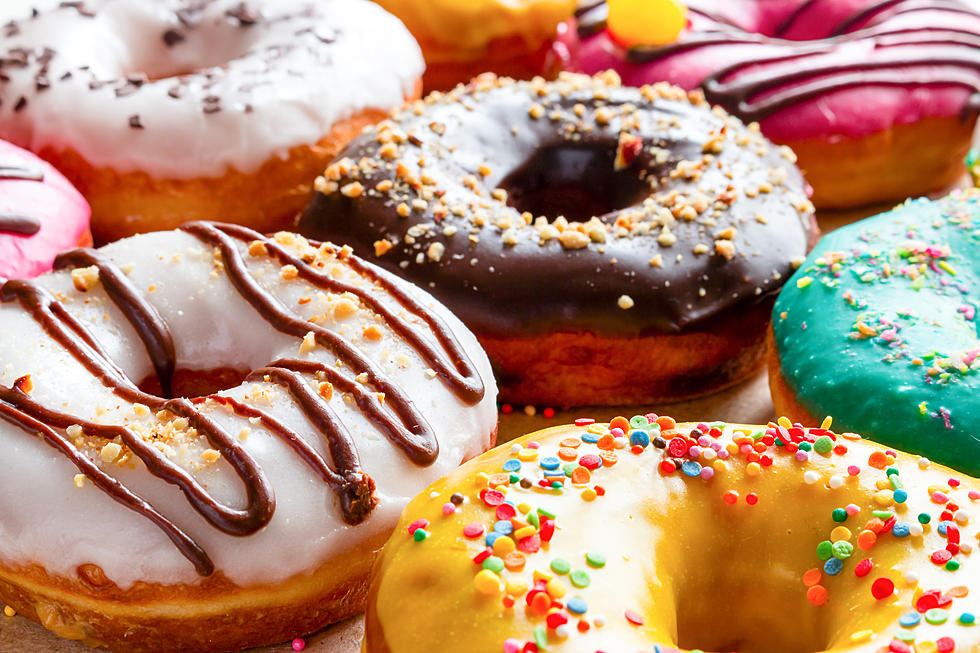 America's…and Brain's, Love Affair With Donuts!
Getty Images/iStockphoto
Happy National Donut Day! It's the day when all those wonderful donuts are fat, calorie, and guilt free! O.K...none of that is true, but what is true is that America, and more specifically, ME, love our donuts!
The very first National Donut Day was celebrated in 1938, and honored members of the Salvation Army that helped soldiers during World War 1. Now, it is celebrated yearly on the first Friday during the month of June. And we love our donuts! A new survey found that 91% of Americans say they like or love donuts. Only 1% hate them, and I'm convinced they just haven't found the right donut yet.
So lets talk donut consumption. The average person eats 31 donuts per year. That's around two or three every month. I have to admit, sometimes I'll have three donuts during one meal! I have gotten better at pacing my donut consumption in recent years. Courtlin can tell you stories of me hiding them in my office. You could say I had a problem.
What is your favorite flavor of donut? Nationally, the survey found the most popular kinds were glazed, Boston Kreme, chocolate frosted, jelly filled, and chocolate cake donuts. I can't get enough of Boston Kreme and jelly filled donuts. They are my weakness. My cake filled kryptonite.
So where do you go to fulfill your donut fix? There is a Dunkin' mere blocks from my house, so needless to say I visit there. Casey's makes donuts fresh every morning too. I was actually raised on Donutland cake donuts. You still can't beat a Donutland blueberry cake donut.
You can free donuts at certain retailers today. Krispy Kreme is giving them away for free, while Dunkin' will give you a free one with a drink purchase.
Iowa's 10 Most Popular Fast-Food Restaurants
A Look at Tic Toc in Cedar Rapids