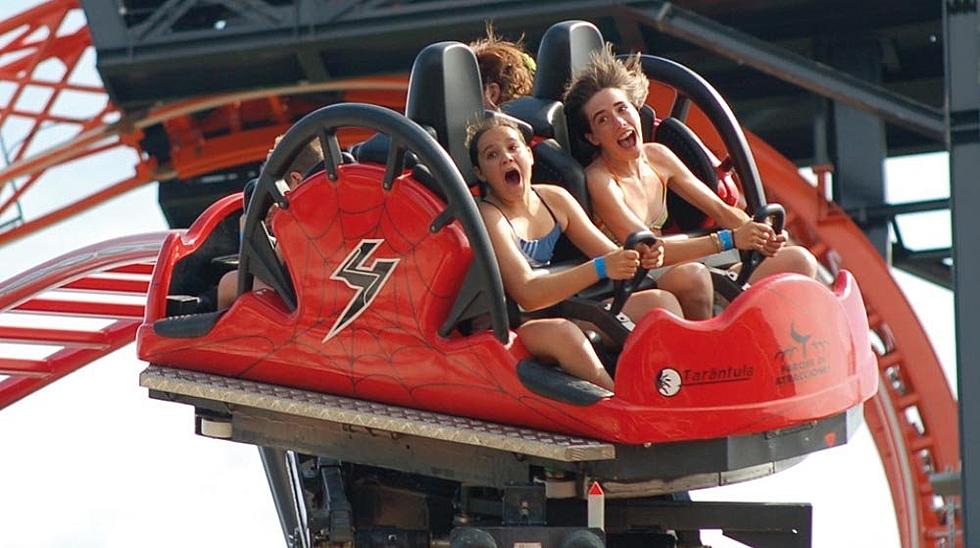 Adventureland to Open Spinning Roller Coaster in 2019
Maurer Rides
If you love thrill rides, you're going to go ecstatic over this news from Adventureland.
A "family spinning roller coaster" will be opening at the Altoona theme park in June. It's known as "The Phoenix," and will travel up to 40 miles-per-hour, go as high as 50-feet, and the cars rotate all the way around. Yes, you'll be doing a 360, actually a lot of them, on this roller coaster that has spinning cars that seat four people. The total cost of the newest addition to Adventureland is expected to be about $6 million.
It will be located where the Inverter was, at the end of the main boulevard at Adventureland, according to a post on the theme park's Facebook page. Actual construction of the roller coaster will begin in February and it should be ready for riders in June. "The Phoenix" is manufactured by the German company, Maurer Rides.
You can get a short sneak peek at the new spinning roller coaster at the 12-second mark of this video:
Something tells me there's a lot of Iowa roller coaster lovers that are already marking June on their calendars for a visit to Adventureland.