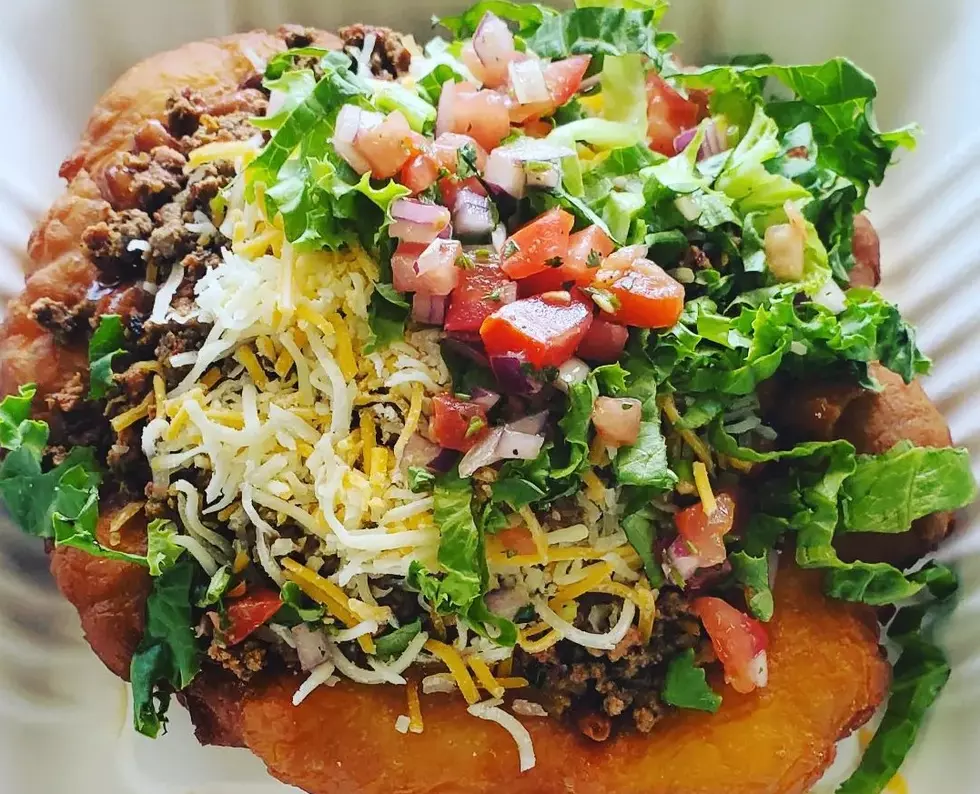 A New Food Truck Has Opened in the Corridor [PHOTOS]
South Side Street Food, Facebook
The next time you're out and about in Iowa City, keep an eye out for a new mobile restaurant!
According to a new article from the Cedar Rapids Gazette, a new food truck called South Side Street Foods officially started welcoming customers last month. The truck is owned and operated by Chef Daniel Velasquez (aka Chef Prafasi), a Yaqui/Chicano chef who has been working in kitchens for over 20 years. Little Village Mag reports that "South Side Street Foods is a manifestation of his mission to learn more about Indigenous foods and share that knowledge with others."
One of the main dishes served at South Side Street Foods is frybread. Wikipedia explains it as a "flat dough bread, fried or deep-fried in oil, shortening, or lard. Made with simple ingredients, generally wheat flour, sugar, salt, and fat, frybread can be eaten alone or with various toppings such as honey, jam, powdered sugar, venison, or beef." Based on the photos on social media, it appears that Chef Daniel serves both sweet and savory varieties, and both look delicious!
In addition to frybread, the truck also plans to add other foods, like burgers and tacos, all with locally purchased ingredients. According to a recent Instagram post, Chef Daniel purchases his meat from Thomas Meat Market in Iowa City and produce from Iowa City markets. The article from Little Village Mag says that "his goal is to use as many local ingredients as possible."
If you'd like to give South Side Street Foods a try, they post a weekly schedule on their social media accounts. They are closed today (May 25th), but they will be at their main location at 1927 Keokuk St in Iowa City May 26th and 27th from 12 p.m. to 7 p.m., as well as the Diversity Market at Pepperwood Mall on May 28th from 1 p.m. to 7 p.m. Get the latest updated from the new food truck HERE.
The Top 10 Highest-Rated Iowa City Restaurants According to Yelp
Iowa City has a ton of amazing restaurants! These are the top 10 highest-rated ones according to Yelp.
8 Great Cedar Rapids Restaurants Courtlin Has Eaten at in 2022
If you're looking to visit a Cedar Rapids restaurant that you haven't been to before, I have plenty of suggestions! Here are 8 of the best places I've eaten at so far this year!