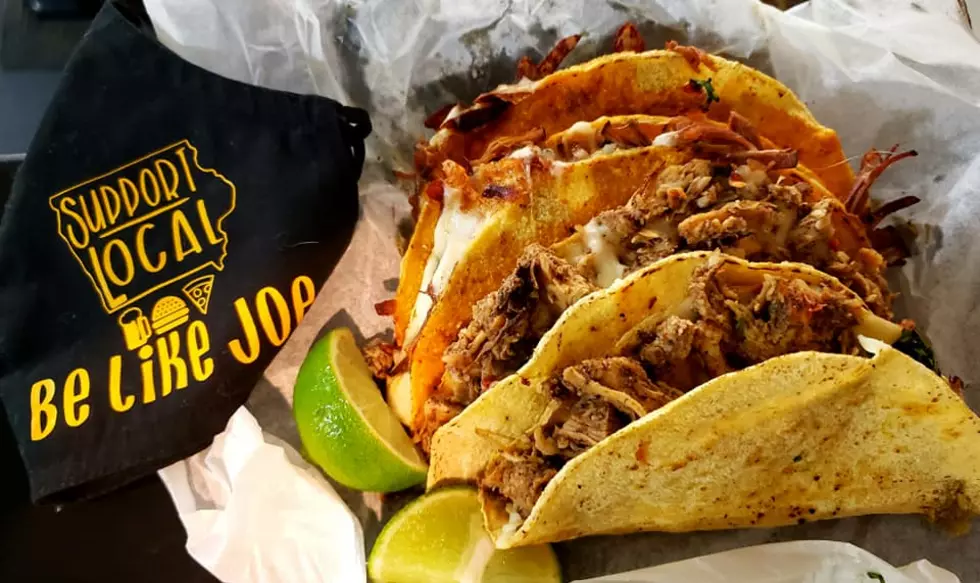 A New Cedar Rapids Restaurant Serves Great Birria Tacos
Joe Sample, Facebook
Southwest Cedar Rapids is home to a new restaurant with some delicious-looking tacos!
Cedar Rapids celebrity Joe Sample always has the scoop when it comes to new restaurants in the local area. Last night, he posted on Facebook about a new place that just opened for business in the former Southside Steakhouse at 1810 16th Street SW. It's called The Hype Bar & Grill, and it's run by a man known as the "Taco God."
The Hype offers menu items like burgers, wings, catfish, and chicken, but the birria tacos seem to be what everybody's talking about! I have yet to try birria tacos, but based on what I've seen recently on social media, I need to eat one ASAP.
If you're not familiar with birria, Wikipedia describes it as "a meat stew traditionally made from goat meat, but occasionally made from beef or mutton." People have started using the stew meat for tacos, which can then be dipped in consommé. Just look at how magnificent they are:
According to the menu board posted online by Joe Sample, The Hype Bar & Grill offers both beef and jerk chicken birria tacos, but only on Tuesdays, Fridays, and Saturdays. For the time being, their hours are 11 a.m. to 9 p.m. daily, but they hope to open later once they get their liquor license.
Birria tacos have been popping up at Mexican restaurant all over Cedar Rapids lately. I've seen them at places like Mas Margaritas in Cedar Rapids, Villa's Patio in Marion, and Cancun Mexican Grill & Bar in Cedar Rapids. Be sure to leave us your birria taco review in the comments!
10 Awesome Cedar Rapids Restaurants