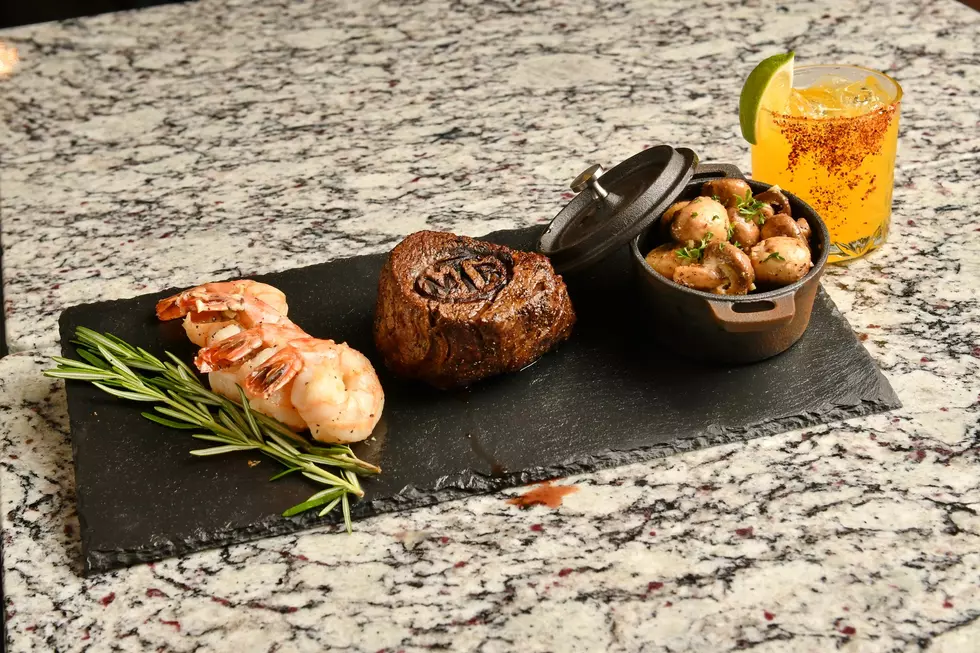 A Fancy New Steakhouse is Opening Soon in Cedar Rapids [PHOTOS]
Midtown Reserve, Facebook
UPDATE: 10/21
Midtown Reserve has posted their official menu online. You can check it out below:
ORIGINAL STORY: 10/19
A brand new Cedar Rapids restaurant is now accepting reservations!
Thanks to a new Facebook post, we now know that a new eatery called Midtown Reserve is getting ready to open its doors in Cedar Rapids. The restaurant is located at 319 7th Street, which is the same building that another new restaurant, Tipsy Tomato, is set to open in.
We first found out about Tipsy Tomato back in April, but the new pizza place has yet to open to the public. The latest Facebook update from August 6th reads:
"We're getting very close to opening and patio is beginning to come together!"
Tipsy Tomato is owned by the Epic Catering Group, which already operates several other restaurants in Cedar Rapids. That includes Crosby's, Czech Town Station, Tic Toc, SKO, Kickstand, Bostons, North Point, Home Port, and Midtown Station. Midtown Reserve will be Epic Catering Group's newest addition.
According to the official Facebook page, Midtown Reserve is going to be more upscale than other restaurants in the area. The intro reads:
"Indulge in a fine dining experience at Midtown Reserve, CR's newest reservation steakhouse."
There is no official menu posted online yet, but some of the items featured on the Facebook page include ahi tuna, lobster tail, and, of course, steak. The menu will also include signature cocktails like the Coconut Lavender Martini, the Elderflower Gin Fizz, and the Spicy Mangorita. The kitchen will be run by Antonio Tilmon, an experienced chef that was a traveling Sous Chef before coming to Cedar Rapids.
If you're interested in visiting Midtown Reserve, the restaurant is now accepting reservations effective this Thursday, October 20th. You can make yours online HERE or by calling 319-200-4389.
Courtlin's Favorite Mac & Cheese in the Corridor
When it comes to mac & cheese, I eat a LOT of it! Here are some of my favorite places to order mac & cheese in the Corridor!
Fun Places in Iowa to Check Out With the Family This Fall
Whether you want to stay close to home here in Eastern Iowa or take a little road trip, there are plenty of places to visit with the family this fall! Here are a few of your options!