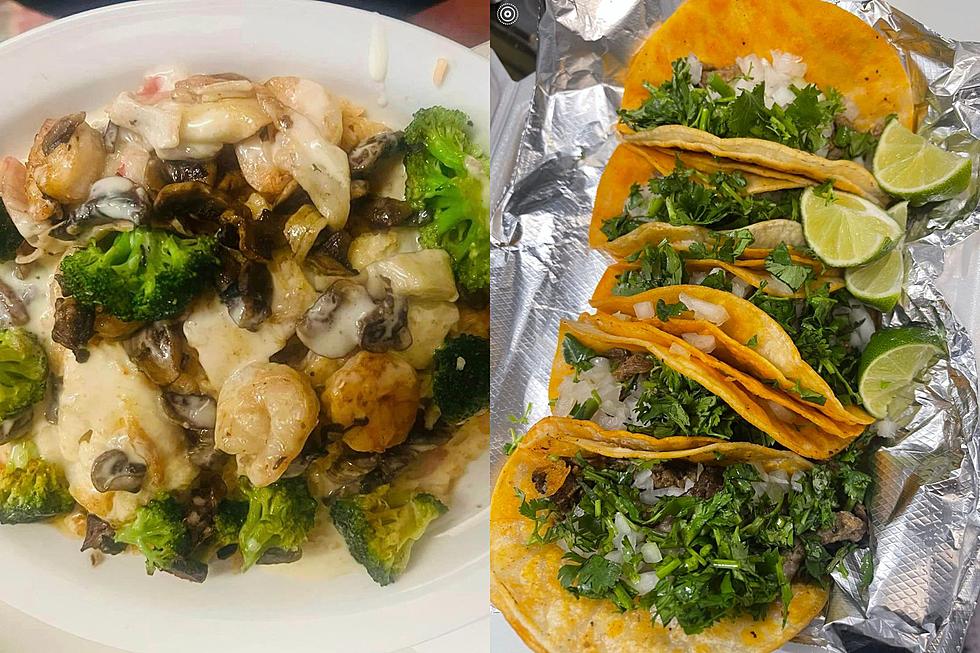 A Couple of New Mexican Restaurants Have Opened in Cedar Rapids
Guatemex Restaurant Elenita/Rio Burritos, Facebook
If you're craving Mexican food, Cedar Rapids has a couple of new options! Guatemex Restaurant Elenita and Rio Burritos have both opened their doors in recent weeks.
Let's start with Guatemex Restaurant Elenita. The new Mexican restaurant is located at 1616 1st Ave NE, which was last home to a restaurant called City Grill. City Grill opened in August of 2021 and closed sometime this year. Before that, the building was home to Mikey's Family Restaurant.
According to the official Facebook page, Guatemex Restaurant Elenita began welcoming customers the last week in June. The menu features a variety of tacos, enchiladas, burritos, fajitas, quesadillas, chimichangas, and nachos, as well as dinners with steak, pork, and chicken. They also offer lunch combos and vegetarian combos. You can check out the full menu below:
Guatemex Restaurant Elenita is open daily from 11 a.m. to 9 p.m. You can check out the restaurant's official Facebook page HERE.
The other new Mexican restaurant in Cedar Rapids is actually not so new! Rio Burritos has found a new home at 5001 1st Ave SE, the former home of La Chamba. La Chamba was only open for a few months before unexpectedly closing down in 2022.
Rio Burritos was once a popular food truck here in the Cedar Rapids area, but after the 2020 derecho damaged their truck, they moved into the Rapid Foods building at 4444 1st Ave NE. Rapid Foods was at risk of closing due to low occupancy, so Rio Burritos announced in January that they were working to secure a new location. That new location is now open for carry-out and delivery!
If you want to check out Rio Burritos, you can place an order through Door Dash or by calling the restaurant directly at (319) 431-8449. You can also place an order on their website HERE. Their current hours are Monday, Tuesday, Thursday, and Friday from 4 p.m. to 10 p.m. and Saturday from 11 a.m. to 10 p.m.
Awesome Outdoor Patios to Dine On This Summer Around the Corridor
Now that spring is here, patio season is right around the corner! With the help of Eastern Iowans in the
Cedar Rapids Area Support Local Group
on Facebook, I put together a list of great restaurant patios in the area where you can dine and/or drink when the weather gets warmer. Here are some of the popular places!
All the Corridor Restaurants That Have Opened in 2023 So Far
Here are some of the new places that you can check out near Cedar Rapids and Iowa City, as of June 19th!