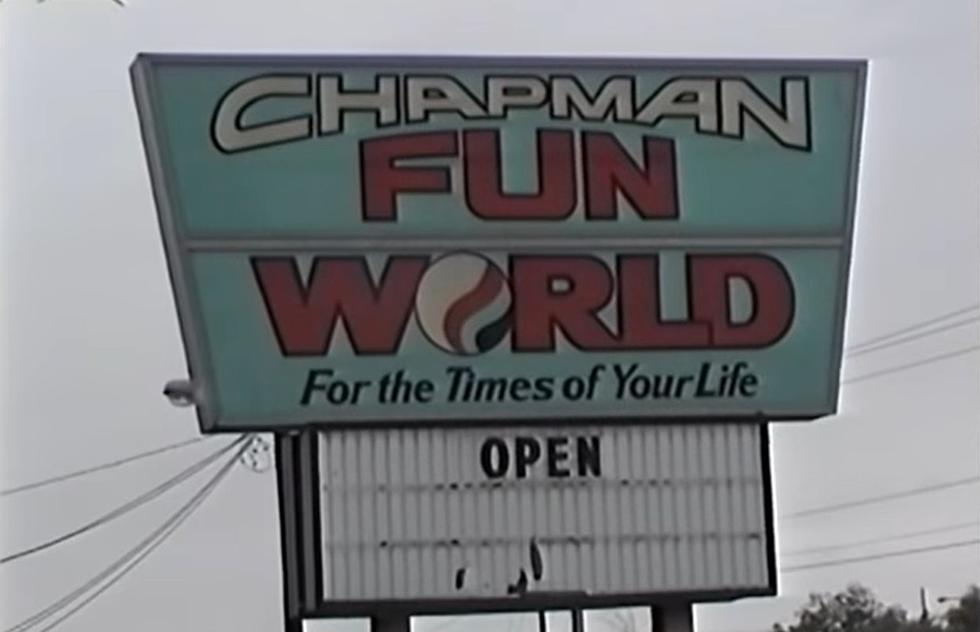 1980s Cedar Rapids TV Commercials Remind Us of Things We Miss [WATCH]
Oculas9, YouTube
Ready for a trip back in time? Removing just one word from the sign above, a trip to "the times of your life".
The 1980s were a time in television that was long before the high-definition quality that we now take for granted. It was also a time that a lot of area businesses existed that you may have forgotten about. Below are some commercials from that decade for local businesses.
We'll begin with five businesses, only one of which still exists today. The other four are big names in Cedar Rapids' business history. Chapman Fun World, Smulekoff's (125 years in Cedar Rapids), Armstrong's (100 years in Cedar Rapids), and Hall Home Furnishings.
The one business that's persevered is Home Appliance Center, now on Oakland Road.
Here are a couple of others I bet you remember. One look at the building below and I know you recognize one of the four Cedar Rapids locations that once housed That's Rentertainment. That uniquely-shaped building, across from Lindale Mall, is now home to Great Harvest Bread Company.
The other commercial below is for a go-to spot for decades for eastern Iowa musicians... The Music Loft.
Cedar Rapids was once home to a pair of Econofoods stores. The northeast side location was my go-to spot for groceries for almost 15 years before it closed in 2004. That location is now home to Theisen's.
I don't think there's anybody that doesn't miss the heyday of Westdale Mall. This is from their 9th Anniversary Celebration, in 1988.
We take a trip to Iowa City for Iowa City Pawn and Military Surplus. Today, Iowa City still has CC Military Surplus. This threesome of ads will also take you back to when waterbeds were all the rage. I know you remember Big Sur Waterbeds. Finally, a commercial for the All Iowa Fair. Its last year was 2006.
Downtown Cedar Rapids was in the spotlight in this ad for 1986, trumpeting the downtown skywalk system. Armstrong's, Linn Photo, Village Inn, and Fidlar Business Systems were all featured in just 30 seconds.
Lastly, two commercials that aired on KGAN on Thanksgiving morning of 1986. A commercial for Lindale Mall also features Alfafa's Deli, which I later savored nearly every time I visited Westdale Mall, and Strawberry Starship... yep, remember it's the heyday of waterbeds.
We conclude with another place I, personally, really miss. I loved visiting K's Merchandise on Collins Road... now home to Collins Aerospace.
I feel like we'll be watching those current commercials on television a little more closely, at least for the next few days. You never know how soon some of those businesses could also become just part of our past and our memories.
Eastern Iowa Restaurants That Opened/Reopened/Relocated in 2021
LOTS of new restaurants opened here in Eastern Iowa in 2021! Here are a list of them, plus restaurants that reopened or relocated.
New Cedar Rapids Business: Sweet Mercantile Soda Fountain & Candy Shop
Sweet Mercantile in Cedar Rapids has an old-fashioned soda fountain, candy, and toys. It's located at 98 16th Ave. S.W., in the Czech Village, in Cedar Rapids.