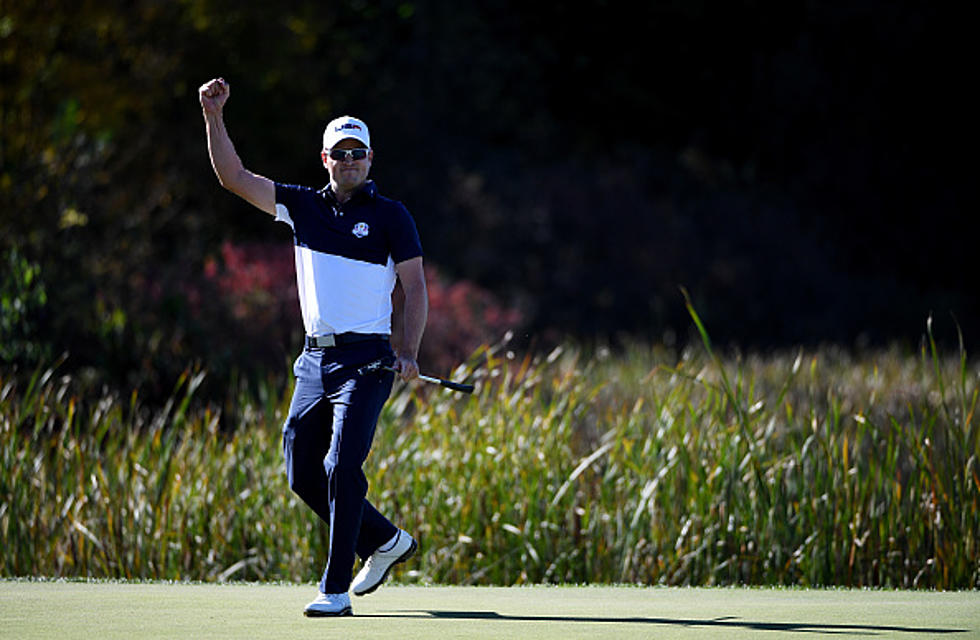 Zach Johnson And U.S. Team Bring Home The Ryder Cup [VIDEO]
Getty Images
By the time Zach Johnson's match concluded, the U.S. already knew it was bringing home the Ryder Cup. Johnson didn't care. He still finished off Matthew Fitzpatrick and gave the U.S. its final point in a 17-11 win.
Johnson was never really threatened in his match against Fitzpatrick, but really got things rolling with a 50 foot birdie put on the 10th.
Johnson would never look back, stretching the lead to 4 up by hole number 15. This is the U.S teams first Ryder Cup victory since 2008. Another surprise for team U.S.A? The behind the scenes help of one Tiger Woods. The inactive golfer stayed behind the scenes and helped captain Davis Love the 3rd with some tough matchup decisions.