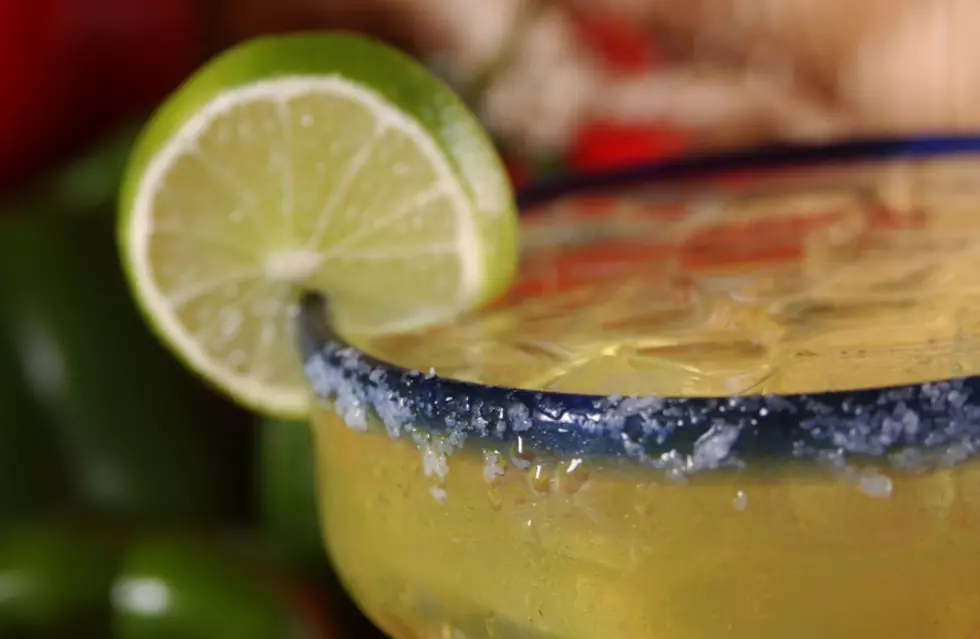 Where to Celebrate National Margarita Day in Cedar Rapids Today
MarkSkalny, ThinkStock
Mondays are a little less miserable when margaritas are involved!
Today, February 22nd, is National Margarita Day! According to a survey from National Today, 76% of Americans say they enjoy margaritas, and 33% say that it's their favorite 'happy hour' drink. When it comes to types of margaritas, 67% of the Americans surveyed prefer them frozen, while 33% would rather have them on ice. Another 65% like a salted rim.
In case you're wondering the 'World's Largest Glass of Margarita' was made at Margaritaville in Las Vegas back in 2011. It had a volume of 8,500 gallons! The official website says:
"It took approximately 300 hours and 60 people to prepare the drink, appropriately named 'Lucky Rita.'"
Here in Cedar Rapids, there are PLENTY of places you can stop by for a margarita today! A few restaurants have already posted deals on their Facebook pages, but I'm sure plenty more will be posting throughout the day. We will update the list below as the day goes on:
La Cantina - 

5400 Edgewood Rd NE, Cedar Rapids

16 oz. Margaritas - $5
Shots of Tequila $2
16 oz. Draft Beers - 2 for 1
Jumbo Margaritas - $6
Carlos O'Kelly's -

 

2635 Edgewood Rd SW, Cedar Rapids & 3320 Armar Dr, Marion 

Dine-In - $3 Jumbo Margaritas
Carry-Out - $6 Margs To-Go with entree purchase
Taco Depot - 2665 Edgewood Pkwy, Cedar Rapids

16 oz. Lime Margaritas - $4.75

Jumbo Lime Margaritas - $5.75

Tequila Shots - $1.75
Casa Las Glorias - 2245 Blairs Ferry Rd NE, Cedar Rapids

All-Day Happy Hour for Jumbo Margaritas and Domestic Draught Beers
Medium Hornitos Margarita - $7.75
32 oz. To-Go Margaritas - $7.50
White Claws - 2 for $5
Villa's Patio - 

433 7th Ave, Marion

Regular Lime or Barrel Margarita - $3.99
If you know of any other deals for National Margarita Day today, let us know in the comments below!
Did You Know These Famous People Were From Iowa?