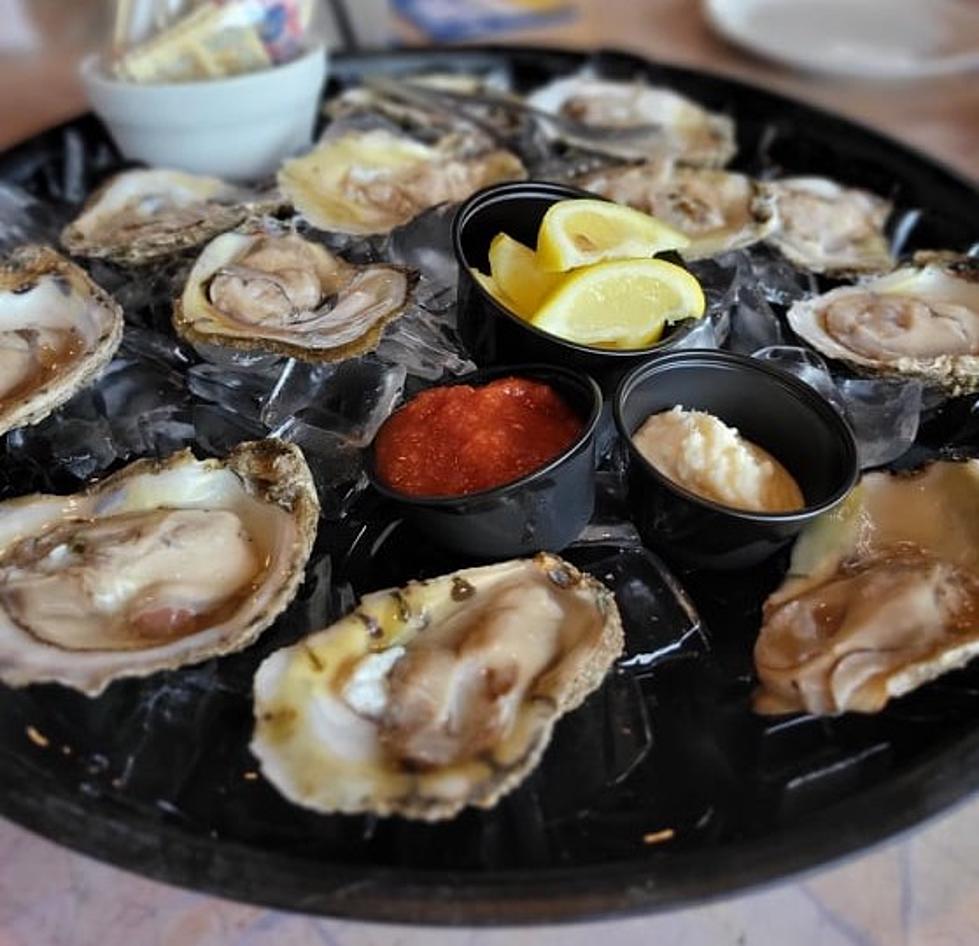 What is a Food You Thought Was Gross But Tried Anyway?
Ryan Brainard
I was exposed to oysters at a very young age. I doesn't mean that I ever ate one, however. One of the traditions in the Brainard home growing up was eating homemade Oyster Stew on Christmas Eve. I'm not sure where the recipe came from, but I'm guessing some of you had it growing up too. I never ate the oysters, thankfully my parents were O.K. with my brother and I just eating the broth. Hey, put crackers in it and it was actually good! While on vacation in Florida, we ate at a nice restaurant and Holly decided to order an appetizer. Fresh oysters.
As you can see from the picture above, oysters aren't the most appetizing form of seafood to look at. Plus, I have a real problem with 'slimy' foods. It's one of the reasons I hate mushrooms. But oysters take it to a whole new level! We ordered a dozen fresh oysters for our table, and the reaction was what you might imagine. The kids were grossed out, especially the girls. No way were they trying those! Chase was curious and would later give in. Holly's aunt was a fan and showed us how to eat them from the shell, or on a cracker.
That was the route I took. I used a small spoon to slide the oyster on to a cracker. Then, I topped it with some cocktail sauce, some lemon juice, and just a dab of horseradish. The result? Something that had a texture that was gross, but a taste I could tolerate. I actually had two! Chase had a couple of them as well. It was certainly something outside of my normal food choices, but hey...it's vacation! What better time to try something new?
KEEP READING: 3-ingredient recipes you can make right now
Great Breakfast/Brunch Spots in Eastern Iowa