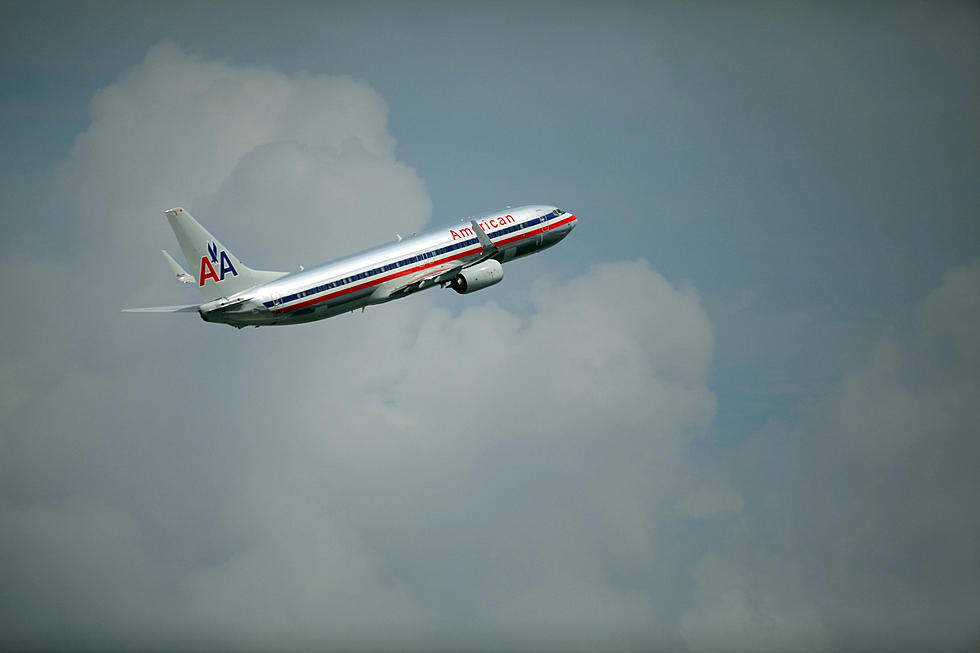 Waterloo Airport and American Airlines Reach An Agreement
Getty Images
The Waterloo Regional Airport as well as city officials have made a decision on whether or not they would renew their partnership with American Airlines.
For about 10 years, American Airlines has been the sole airline flying out of Waterloo Regional Airport, according to Airline Geeks. The airport officials were weighing the options again on whether or not they should accept the travel company's deal.
The last time the airport considered a change in companies was back in 2018. Waterloo Regional Airport was fielding offers from United Airlines. The two proposals from United included one with 13 roundtrip flights to Chicago (just like American Airlines) while the other included 7 roundtrip flights to Chicago and 6 roundtrip flights to Denver. However, the offer was rejected by airline officials and the Waterloo airport stuck with American Airlines.
American Airlines won out yet again against a competing offer, according to the Waterloo Courier. This means that the same schedule and plan are still in place for all Waterloo flights. Waterloo Regional Airport will continue to offer 13 roundtrip flights a week to Chicago O'Hare. The regional airline affiliate (American Eagle) will have the following flight breakdown:
2 flights a day
Monday through Saturday
1 flight on Sunday.
There was a counteroffer that came through from another airline. Air Choice One actually proposed an offer to the airport that had some more flights than the one that American Airlines came to the table with. American's proposal included 13 flights to Chicago O'Hare, but Air Choice One offered 24 flights to Minneapolis/St. Paul, according to the Waterloo Courier.
There were several major reasons that Waterloo Airport officials turned down Air Choice's proposal. These include the actual size of the latter company's airplanes, fare increases, and some sort of issue that would require travelers to go through TSA AGAIN and recheck their bags.
This current deal guarantees American Airlines and Waterloo Regional Airport at least another 2 years of partnership. They will have to reexamine the agreement in 2024.
Hilarious Iowa DOT Signs
Anyone else share a sense of humor with a state's Department of Transportation? Just me? Well, every Monday the Iowa Department of Transportation puts up a sometimes hilarious, sometimes straightforward message on their road signs across the state. This is called "message Monday" and Iowa DOT tries to entertain and educate drivers through these signs. Here are just a few of our favorites.
Snake Alley in Burlington, IA
Burlington, IA is just one hundred and fifty miles away from Waterloo and a hundred miles away from Cedar Rapids is one of the most see attractions for tourists. Ripley's Believe It or Not! voted Snake Alley as the #1 Odd Spot in America.