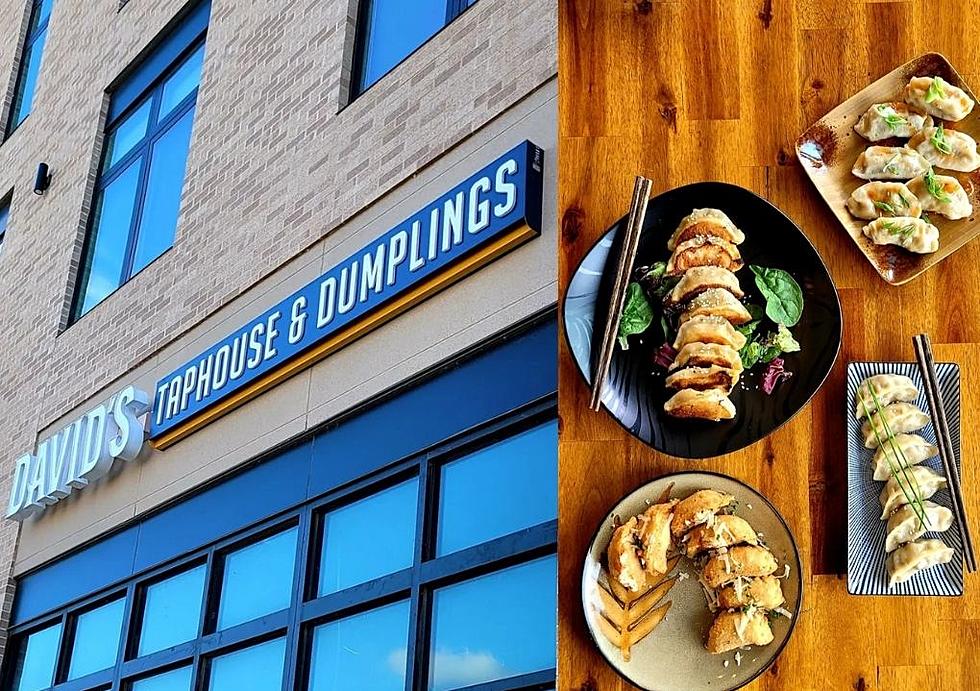 Unique Restaurant Opens In Downtown Cedar Falls
David's Taphouse & Dumplings via Instagram
There has been no shortage of restaurants that have been opening up in the Cedar Valley over the past few months. Yet another restaurant is opening in Downtown Cedar Falls this fall.
A unique restaurant meant for the whole family, is opening up in Cedar Falls.  David's Taphouse and Dumplings is another new name to the growing list of restaurants in the area, but this one will look a little different from the other establishments in the area.
The restaurant will serve an assortment of dumplings with a litany of steam, pan-fried, fried, vegan and vegetarian options; so everyone will find something to enjoy. Located at 200 W 1st Street, Suite 107 in Cedar Falls, the hours of operation will be as follows:
SUNDAY: 11-9 PM
MONDAY/ TUESDAY:
4-8 PM GHOST KITCHEN
WEDNESDAY/ THURSDAY: 11-9 PM
FRIDAY/ SATURDAY: 11-10 PM
Customers will be able to dine in at this new spot very soon. According to the restaurant website, David's will be opening up sometime this October. If you're interested in checking out some of the food here before their grand opening, you still can!
On Mondays and Tuesdays, the restaurant will be operating a "ghost kitchen" and you can order food to go.
There has been no shortage of new eateries in the Cedar Valley over the past few months. The town of Waverly will be seeing a new brewery open up sometime this fall.
Cedar Falls has seen quite a few new restaurants open up in the historic Downtown District. Carter House is open right next to the Black Hawk Hotel which opened late this summer. Also, a restaurant called Georges opened in the same spot that Santa's Workshop always resided in on Main Street.
See Inside Roseanne Barr's Eldon Mansion
Roseanne Barr was set to make a home in Iowa. She and her then-husband Tom Arnold were in the midst of building a mansion in Eldon. It was put on hold when the couple eventually split up. This left a beautiful, unfinished, and kind of spooky mansion behind.
Pyramid Home In Clear Lake
If you're looking to take a trip to Clear Lake sometime in the near future, why not rest and relax like an Egyption? This pyramid home is available for you to check out on Airbnb.