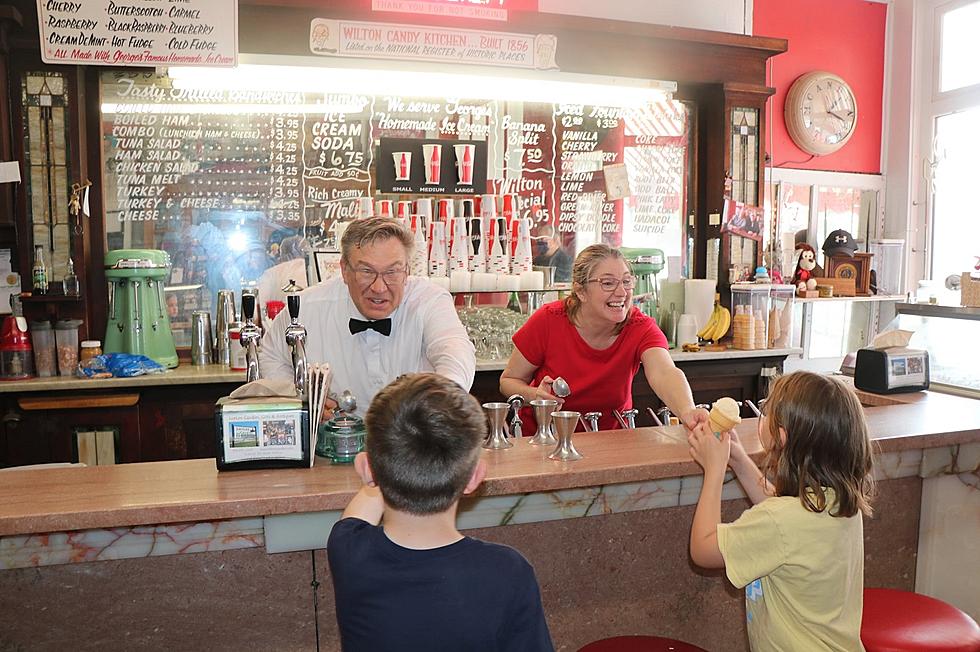 The World's Oldest Ice Cream/Soda Parlor is in Eastern Iowa
Wilton Candy Kitchen
All by itself, the picture above makes me want to go visit a piece of Iowa history. History that's still being made over 150 years after the doors first opened.
The Wilton Candy Kitchen in Wilton is less than an hour from Cedar Rapids and is the oldest ongoing ice cream/soda parlor in the world. It's so much more than that.
Located in a building that was built in 1856, the Wilton Candy Kitchen opened in 1860. For history buffs, that's the year before the Civil War began, in 1861.
Gus Nopoulous took ownership of the Wilton Candy Kitchen in 1910. He had left Greece three years earlier, at the age of 16. Gus would work in the store for 73 years until he passed away in 1983.
Gus' son, George G. Nopoulous, and wife Thelma would own the Wilton Candy Kitchen for almost seven decades. George worked at the store for 85 years, beginning when he was just six years old. He passed away in 2015. Thelma died last year.
According to a 1992 application to the National Register of Historic Places (it was added to the Register in 1993), Nopoulous "always had on his neat white shirt and black bow tie and white apron". As you can see below, that's a tradition that one of the current owners is continuing.
*You can read more on the store's fascinating history in the National Register of Historic Places Registration form HERE.
Lynn and Brenda Ochiltree are the owners of the Wilton Candy Kitchen these days, serving delectable treats from behind this historic counter.
Thanks to the store's soda fountains, the menu includes items you won't see at many ice cream shops. There are a dozen different soda fountain sodas. Besides your routine ice cream shakes and malts are ice cream sodas.
The Wilton Candy Kitchen is located at 310 Cedar Street in Wilton. They're currently under Winter hours, which are 10 a.m. to 5 p.m., seven days a week.
New Cedar Rapids Business: Sweet Mercantile Soda Fountain & Candy Shop
Sweet Mercantile in Cedar Rapids has an old-fashioned soda fountain, candy, and toys. It's located at 98 16th Ave. S.W., in the Czech Village, in Cedar Rapids.