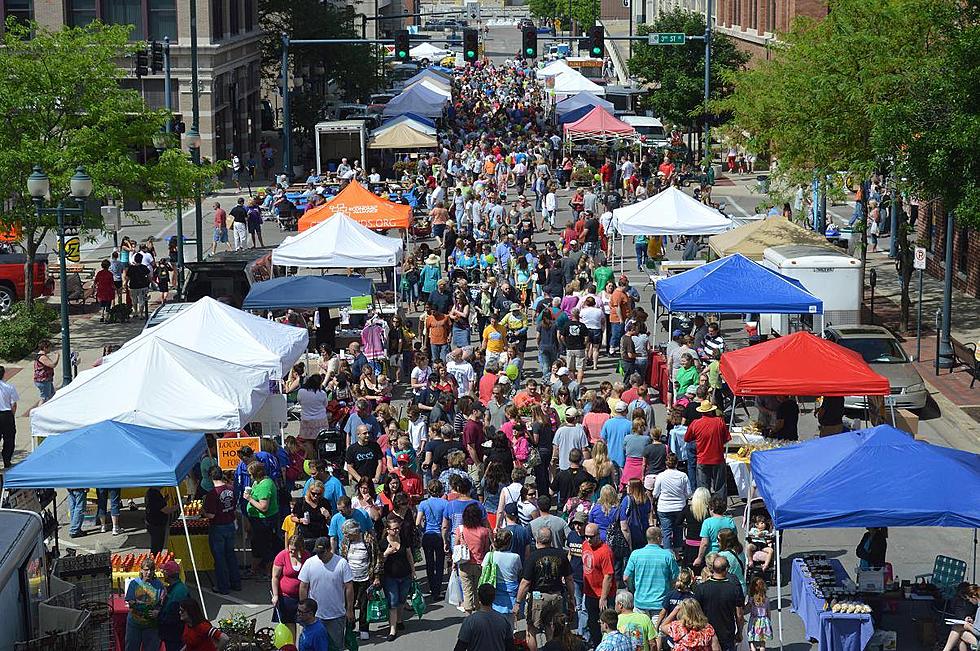 The 1st Downtown Farmers Market of the Year is Coming Up Saturday
Facebook via Cedar Rapids Farmers Market
A sure sign that summer has arrived in Cedar Rapids is the return of the Downtown Farmers Market, and you only have a few more days to wait! The 17th annual season will officially kick off this Saturday, May 28th from 7:30 a.m. to noon.
The map of the first market has been posted on the Cedar Rapids Downtown Farmers Market Facebook page and website, and it shows over 150 vendors set-up throughout the downtown streets. There will be local produce, flowers, baked goods, prepared food, pet items, alcohol, toiletries, and plenty of local artisans on hand.
The Cedar Rapids Metro Economic Alliance website has a list of tips for visiting the farmers market. Here are a few of their recommendations:
The market is rain or shine, so check the weather forecast ahead of time and come prepared
Bring your own bags to carry all your goodies. If you have a larger item you need to transport to your car, free market carts are available to rent at the information booth - they ask that you leave an ID to ensure cart return
Dogs are allowed, but market organizers ask patrons to consider leaving them at home due to the large crowds. If you do choose to bring your dog, they must be on a leash no longer than three feet, they must be kept away from produce, plants, and prepared food, and you have to clean up after them
Smoking is not allowed within the market barriers
If you can't make it to the first market of the year, there are still plenty of others on the schedule! The rest of the dates are:
June 4th
June 18th
July 2nd
July 16th
August 6th
August 20th
August 27th (Market After Dark)
September 17th (Fall Market)
For more details about this summer's Downtown Farmers Markets, you can check out the official website HERE.
15 Iowa Restaurants on the Water That You Can Visit This Summer
We may not have as many bodies of water as Minnesota or Michigan, but that doesn't mean we can't enjoy the ones we have! If you're looking to have some food or drinks out on a patio by the water this summer, there are quite a few places here in Iowa that you can check out. Here are 15 of them!
Milo Mini-Resort
Mini-Resort in Milo, Iowa